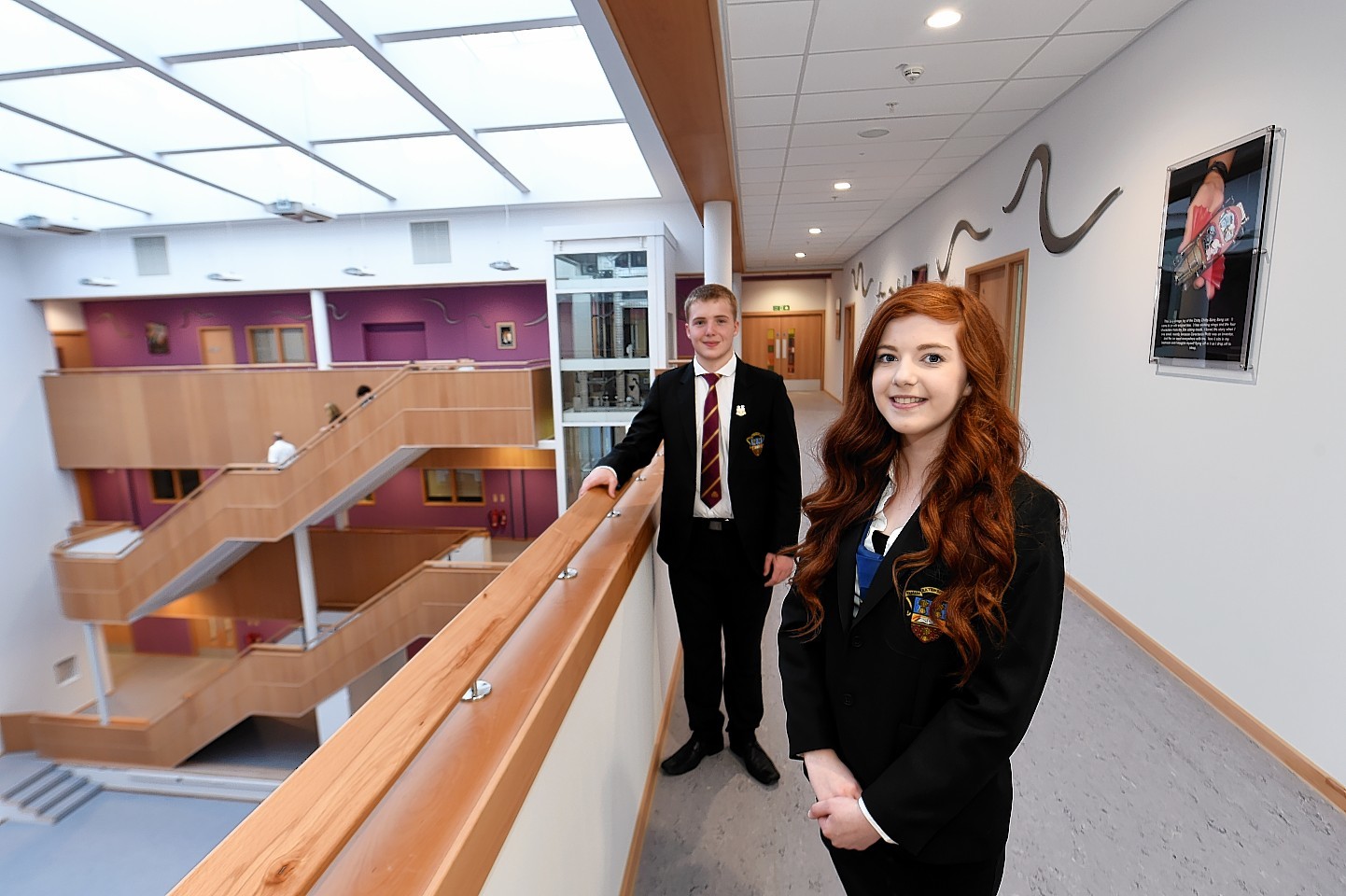 This is the first glimpse inside the £36million "super school" which will replace a north-east town's ageing academy when it opens in a matter of weeks.
Visitors were given a sneak preview of the new Ellon Academy Community Campus – one of Aberdeenshire Council's most costly undertakings ever – at a special event yesterday.
Staff, students, councillors and local residents say they are confident the eagerly-awaited development will meet the requirements of the fast-growing town.
The building will open to pupils and the wider community on August 20.
It boasts a 25m competition standard swimming pool, a theatre with cinema-style seating and projection for assemblies and a canteen with space for 240 people at any one time.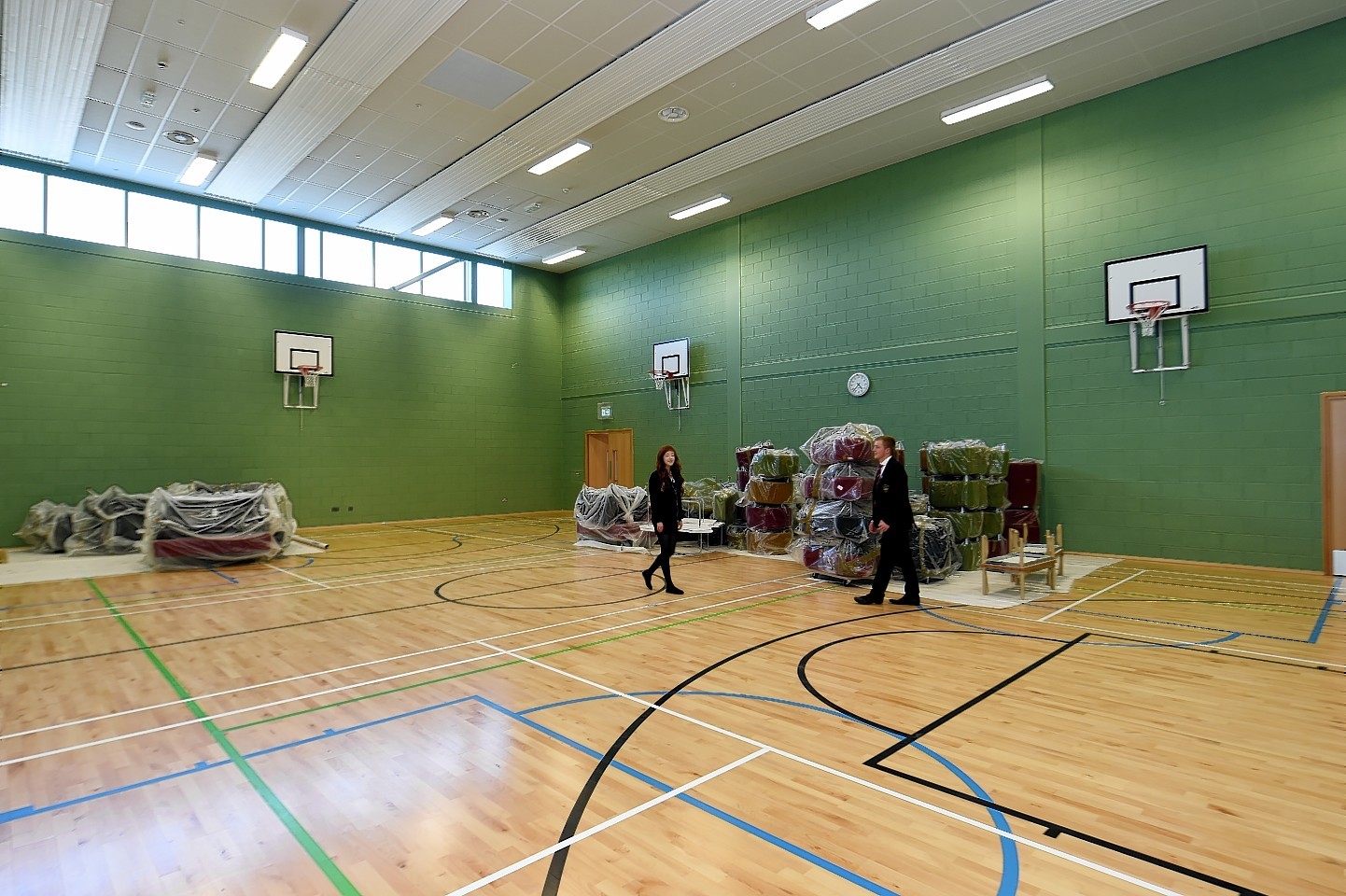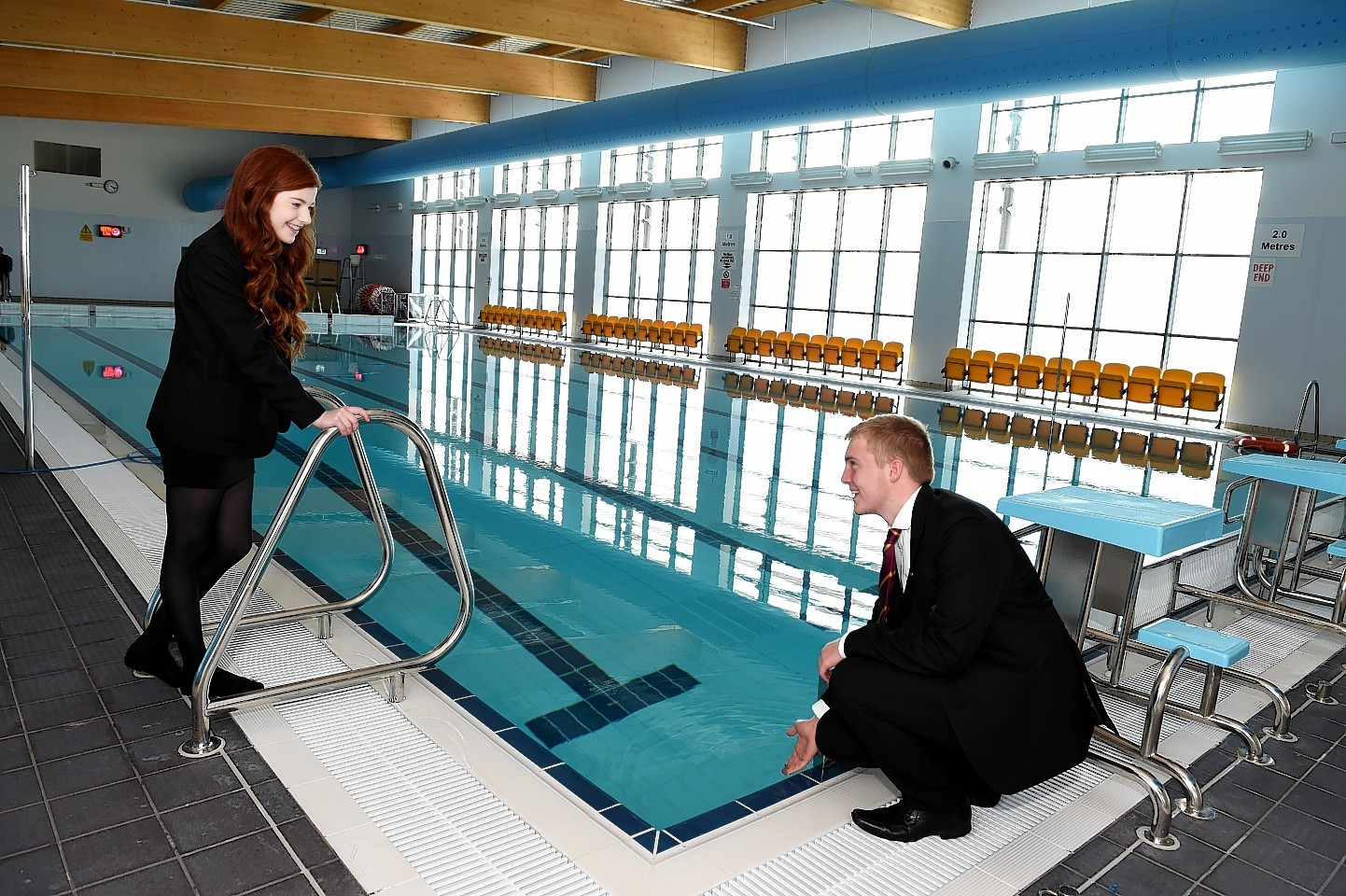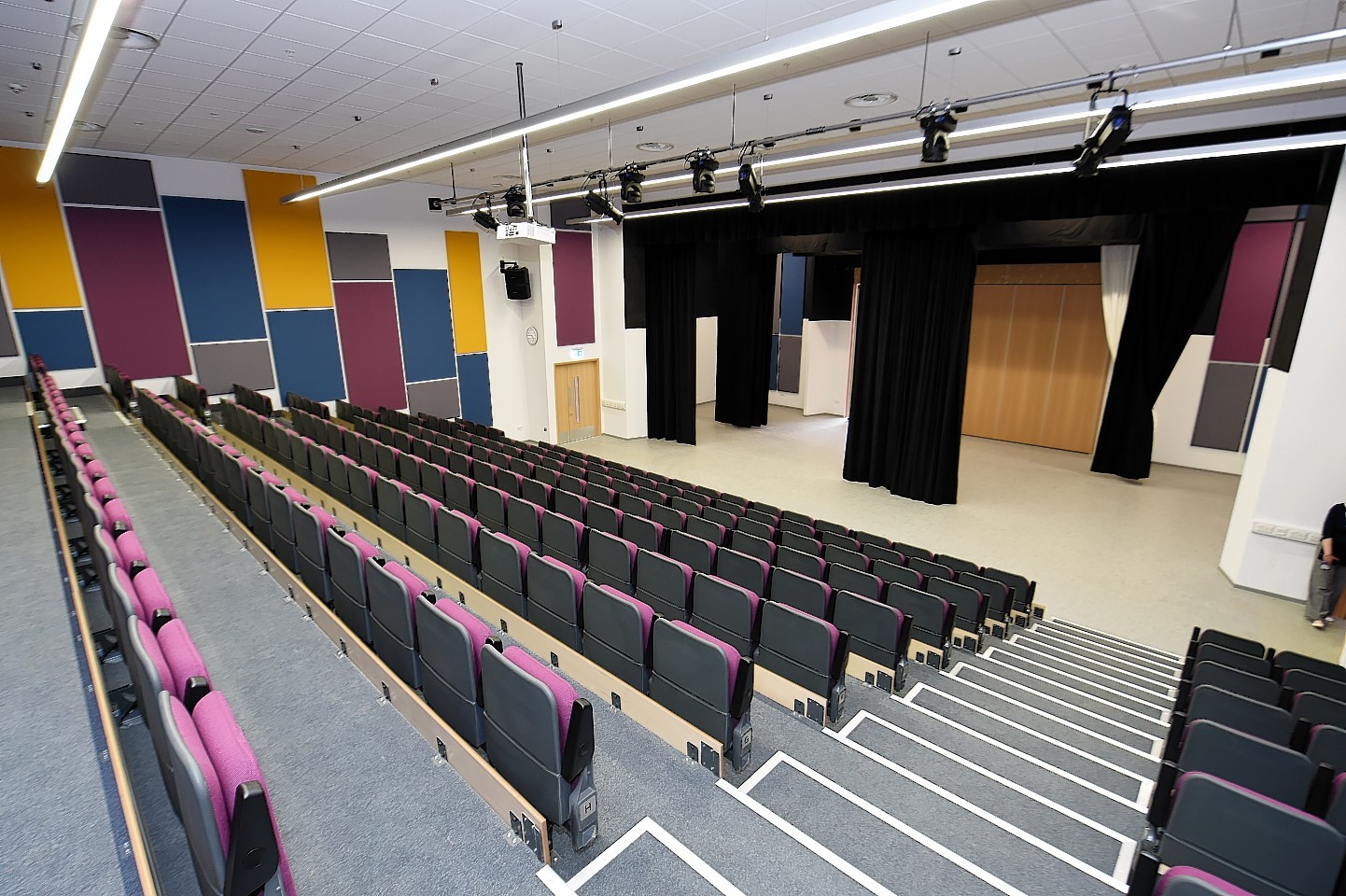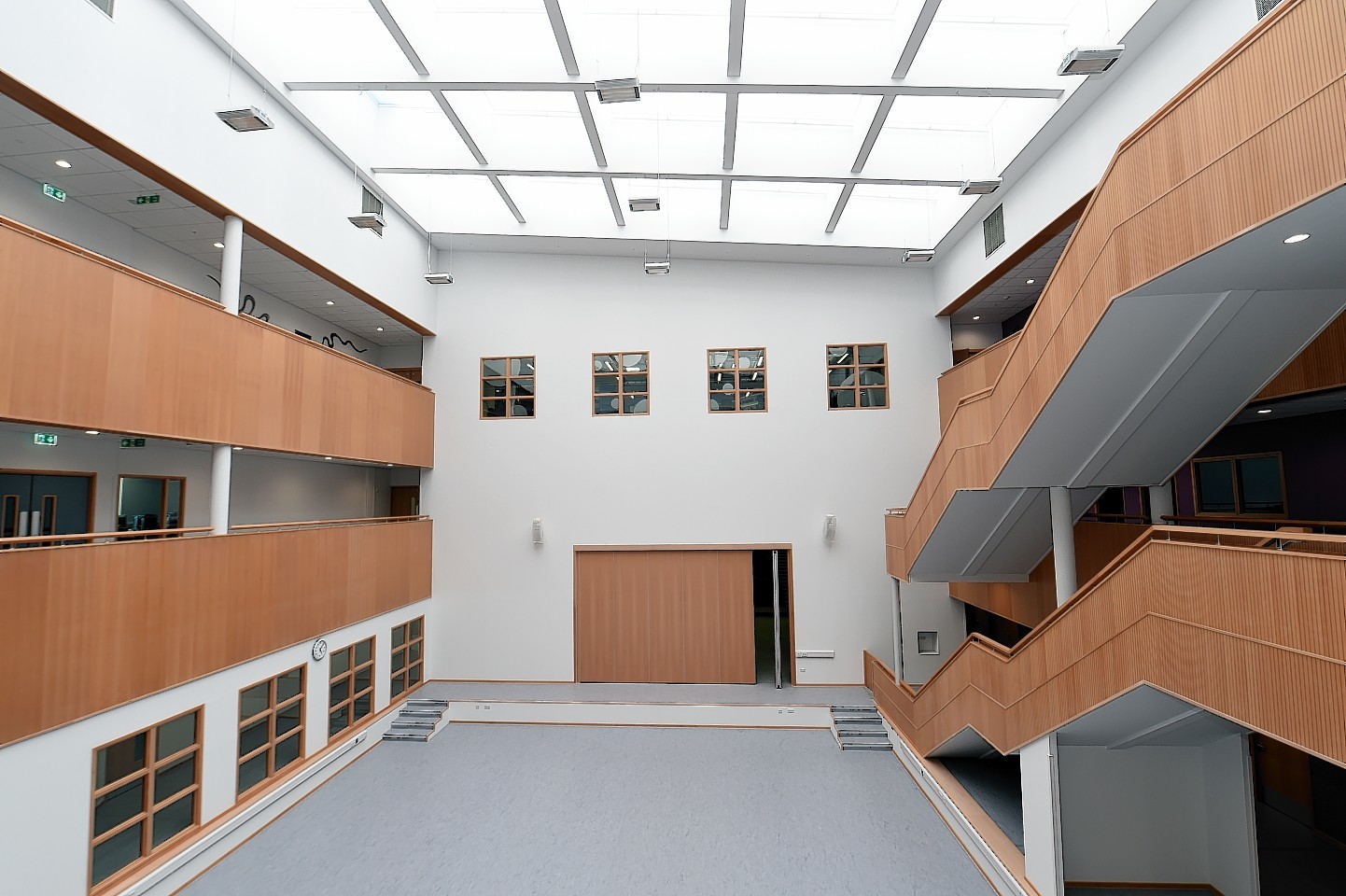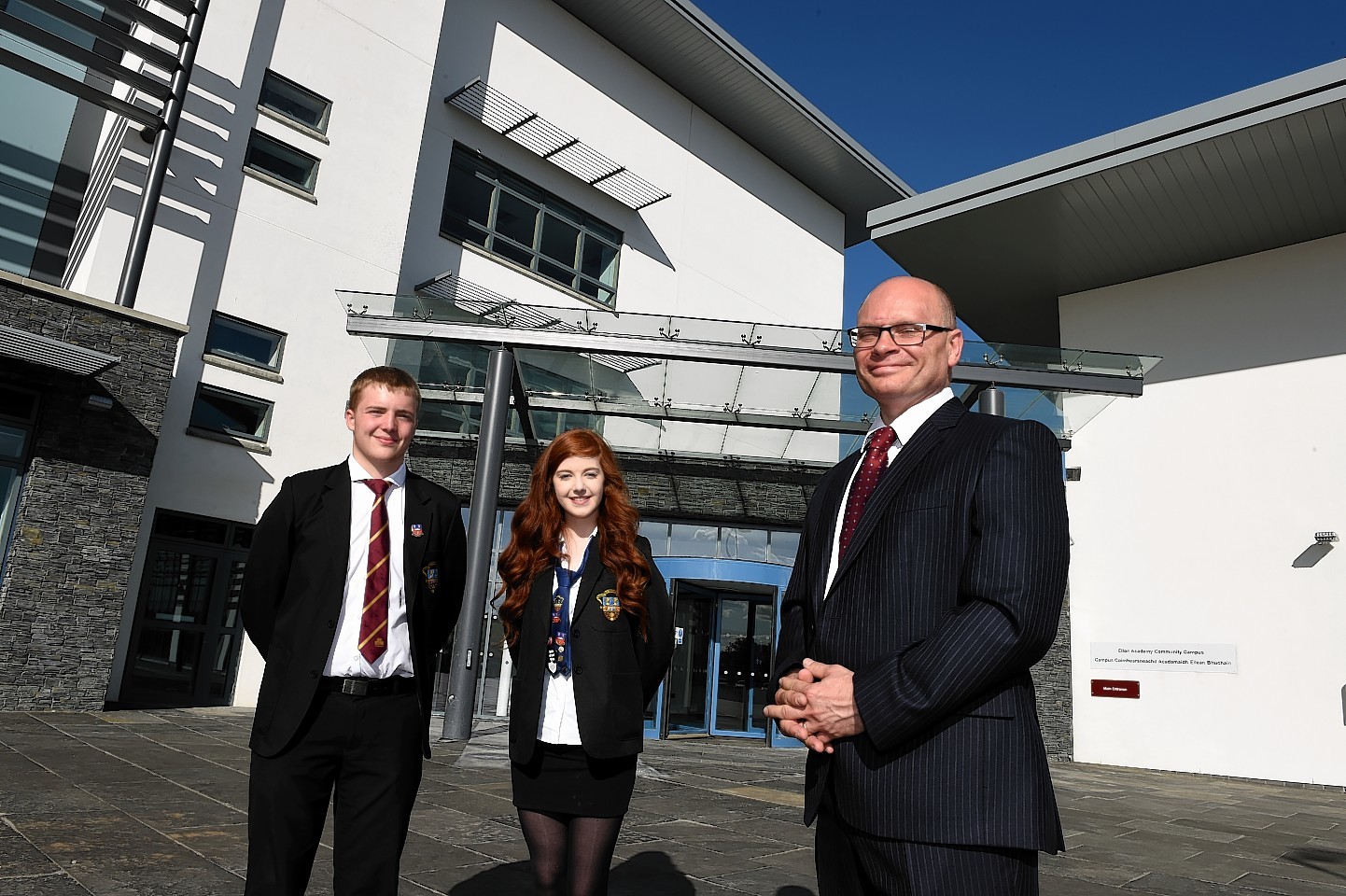 The plush new building – which was constructed by FMP Projects – also contains two gymnasiums, four games halls, outdoor sports pitches, five community rooms and a fitness suite.
Many of the community rooms have been earmarked for use by groups such as the local photography club, while others will be home to a nursery and creche.
The school itself is three floors high with each tier devoted to a different field of study.
The ground level is home to sports and physical education facilities, creative arts studios, media and music departments, as well as the canteen.
The second floor features a dedicated third and fourth year community area, as well as the maths, business education and science departments.
The third floor is set aside for the fifth and sixth year pupils and will be the base for the humanities, history, English and geography departments – as well as an expansive new library.
All of the departments have been fitted out with new equipment for the move, with unneeded items from the old building donated to other schools in the region.
Ellon Academy project manager, Mike Porter, said the school would counter the issue of "dark spaces" in the old campus – which was split across two aging buildings in the town-centre.
He said: "One of the main problems with the old school was that it was a split campus, divided 50-50 across a main road.
"A lot if it was fairly dark spaces, while what we have here are very well lit, open environments that create a very good space to both work and learn in.
"It is pleasing to see the end result of a lot of people's efforts. We had to get it up and running quite quickly, but we are under budget, on time, on programme.
"I think it will go down as a successful project."
Aberdeenshire Council's clerk of works for the building, Alex Buchan, said: "The old school was two ages of building, one from the early 1900s and another from the 1960s.
"It has taken two years to build this one from the ground up and at least a couple of years in the development stages.
"It is just very cosmetic work that is left to be done, bits and pieces that need touching up."
The community campus' roots in the old Ellon Academy, which will close for good in a matters of weeks, will live on in a new artwork on the glass front of the swimming pool.
Inspired by the local River Ythan, the "River of Words" is made up of messages from schools pupils connecting the two buildings.
It was made in conjunction with artist in residence, Mary Bourne.
Head boy Max Poole, 17, said the theme would create a lasting bond "from our old school to our new school".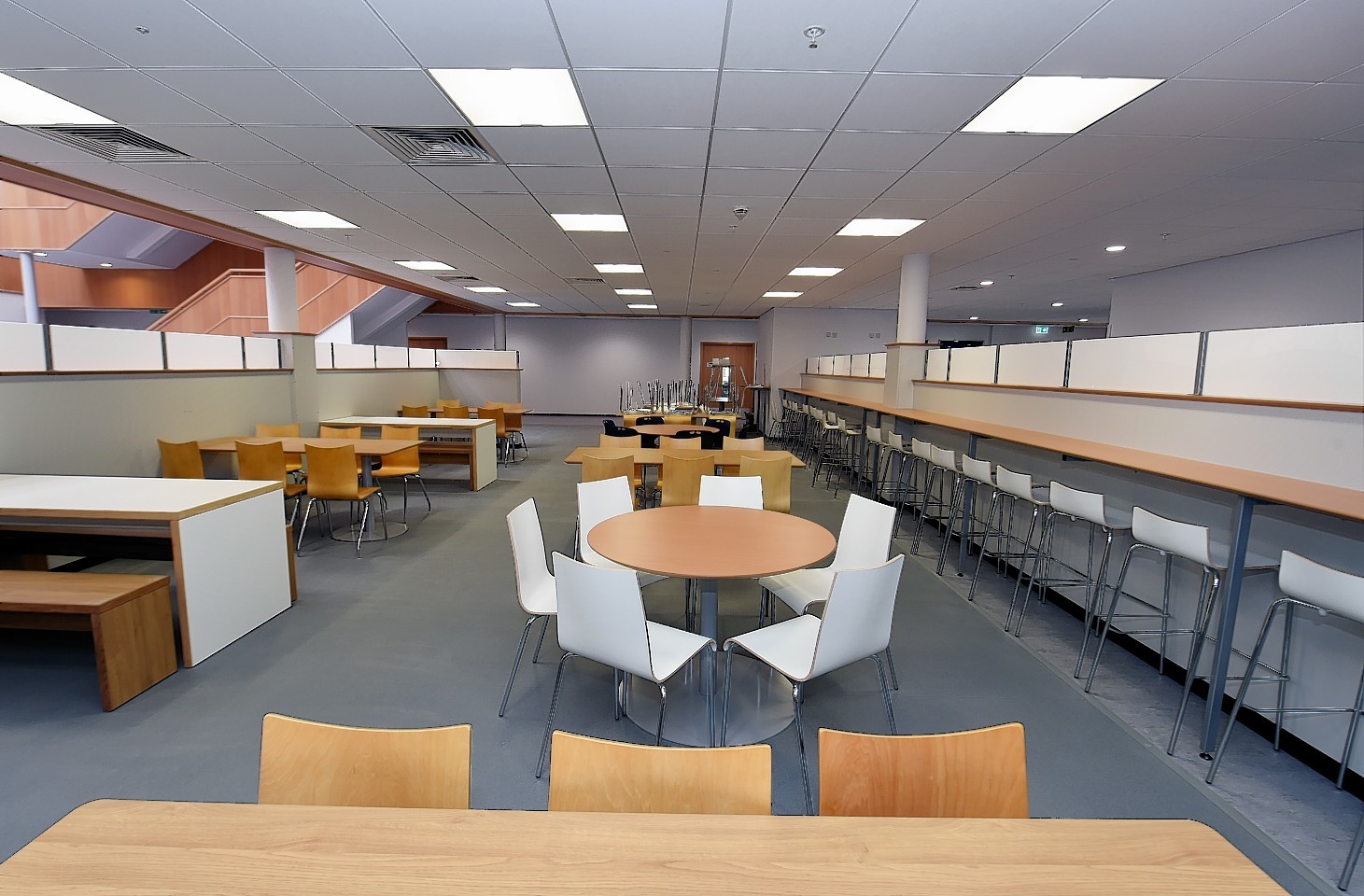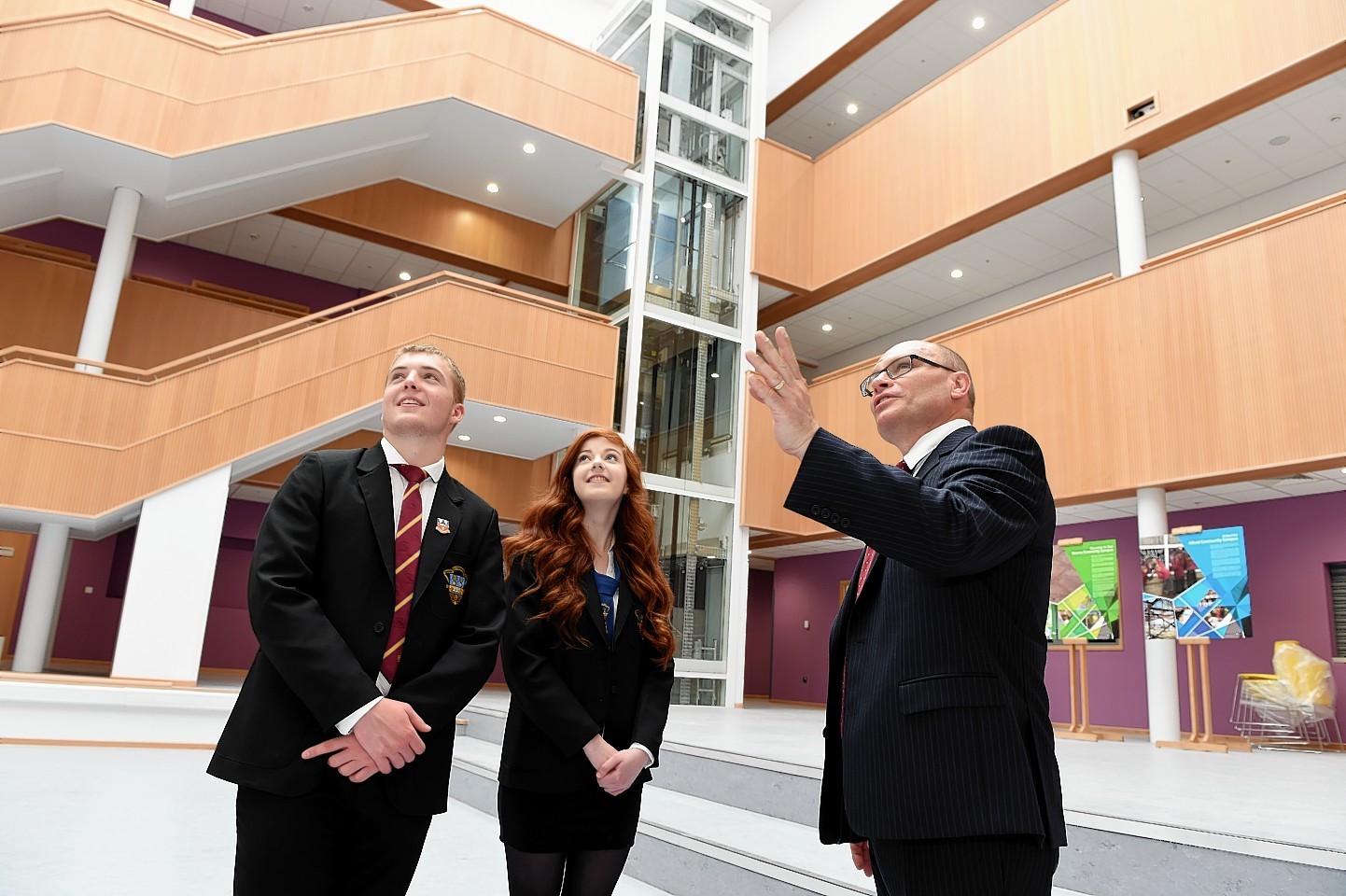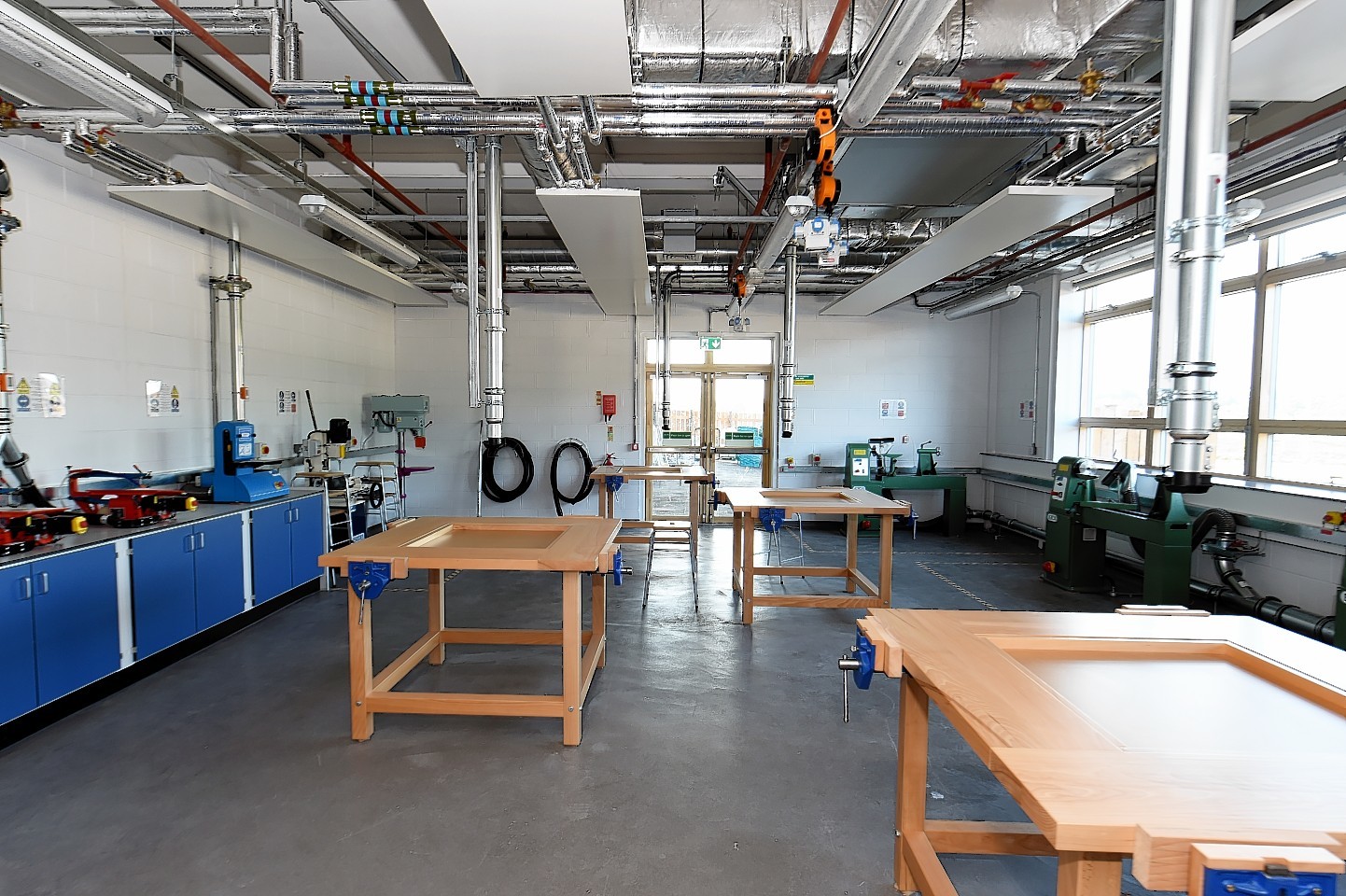 Network librarian for the school, Jan Murdoch, was busy stocking the shelves of her new workplace with hundreds of books yesterday.
The library also features museum-style glass cabinets for displaying local and historical items of interest.
She said: "It is really quite exciting – just an amazing space really."
Also part of the school is the North East Scotland College Ellon Learning Centre, which will offer full and part time courses.
Tim McKay has been head teacher at Ellon Academy for eight years and said the new campus was "truly remarkable".
He added: "It is absolutely fantastic. I think the important thing is the facilities are first rate for the kids and the community. Compared to what they had before our facilities are fit for 21st-century education."
He said there had been a "mixture of emotions" when the old school closed, but added: "The traditions of the old school served us well and we will only have to be at this building a couple of weeks to overcome the feelings of loss at the old academy."
The two top pupils at Ellon Academy were on hand yesterday to give tours of the new school.
Head girl Jenny Hendry, 16, from Newburgh said the community campus had been well worth the wait.
"It has been spoken about since my brother was at school and he left in 2014," she said.
"I never believed it would get here. They told my brother he would be in it for fifth or sixth year, they said the same to us and now I am actually here.
"There is a lot more space, it is much better than what we used to have. Everyone is really excited to see it."
Head boy Max Poole, of Ellon, said: "I am helping out five periods a week in physical education and the new facilities are amazing, better than that, unbelievable.
"It was always needed. I am glad we got a new one."
Ellon councillor Richard Thomson said he had enjoyed watching the new school "rise out of the ground".
He added: "It is a much needed development, at long last Ellon is going to have an academy building that is fit for the aspirations of the pupils and staff within it.
"It is going to be a fantastic facility for learning and the wider community.
"It has been a long time coming, the old building had clearly been worn out for a while and now we have a purpose-built facility that will serve Ellon and the surrounding area hopefully for years to come."