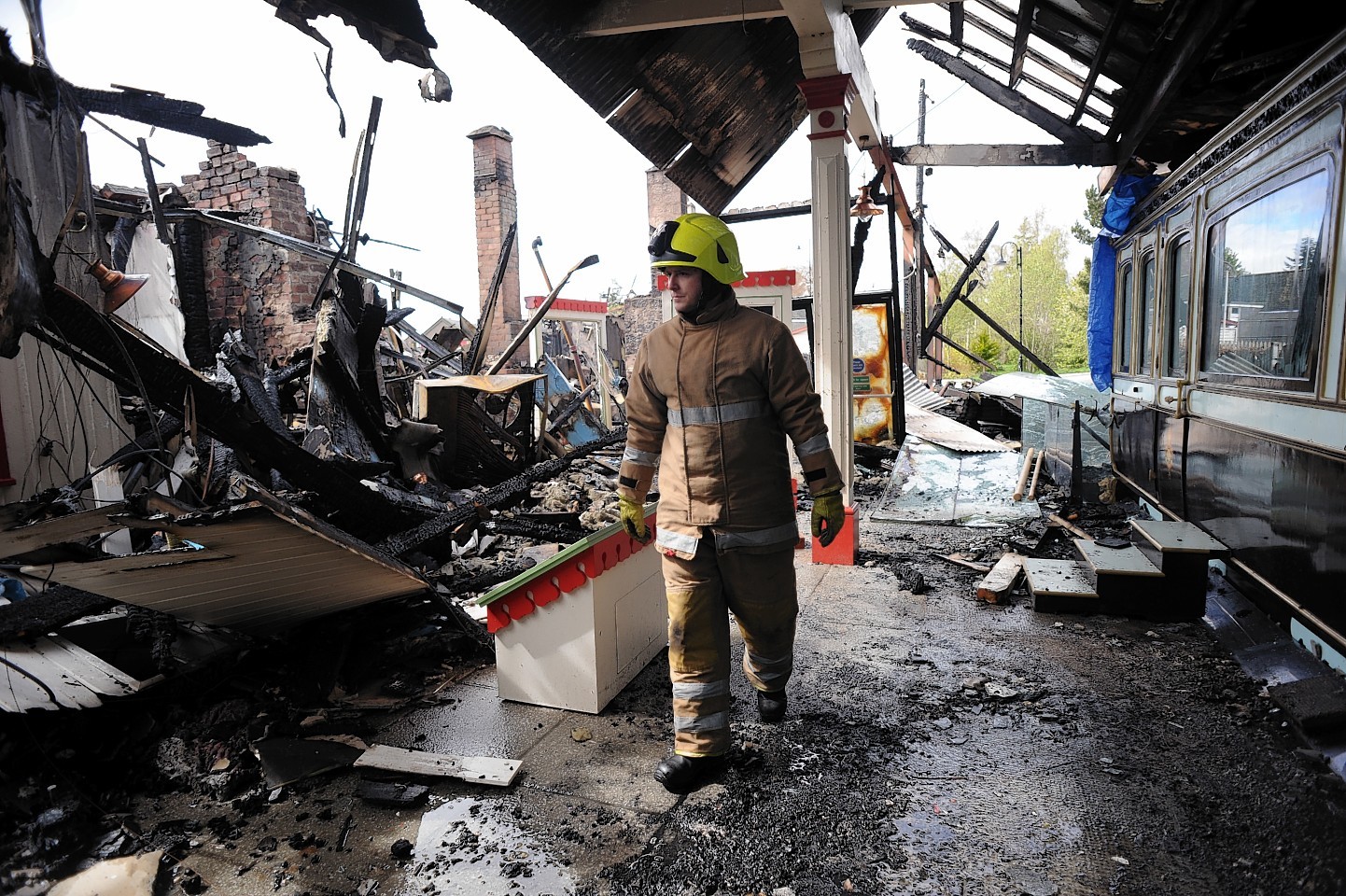 Councillors have praised the "momentum" behind plans to demolish and replace a Deeside attraction destroyed in a huge fire.
Work will soon begin to demolish the Old Royal Station in Ballater, which is in ruins after a blaze in May.
The wooden building contained a railway museum – celebrating Queen Victoria's use of the former station – visitor centre and shops.
A study revealed last week that just the museum's Royal waiting room and the visitor information centre are the only sections of the building that can be salvaged, and yesterday members of the Marr area committee endorsed the plans to move forward with the demolition of the remaining ruins.
Now the £150,000 works – which include clearing the site of debris, removing the canopy and installing an enclosure to protect the remaining sections of the building – will be referred to the policy and resources committee to progress.
Aberdeenshire Council has already committed to restoring the B-listed building to its former glory, retaining as many of the old features as possible.
Local councillor Katrina Farquhar said last night: "We agreed to move to the next stage, and this was our first chance to really hear what had been happening behind the scenes over the summer break.
"It's quite exciting and we're moving quite quickly.
"The council officers have worked so hard to get things in place so quickly, so I'm really pleased. Historic Scotland has also been great.
"They're building a momentum to get things going, and the sooner we get things moving, the sooner we get the station back and open again."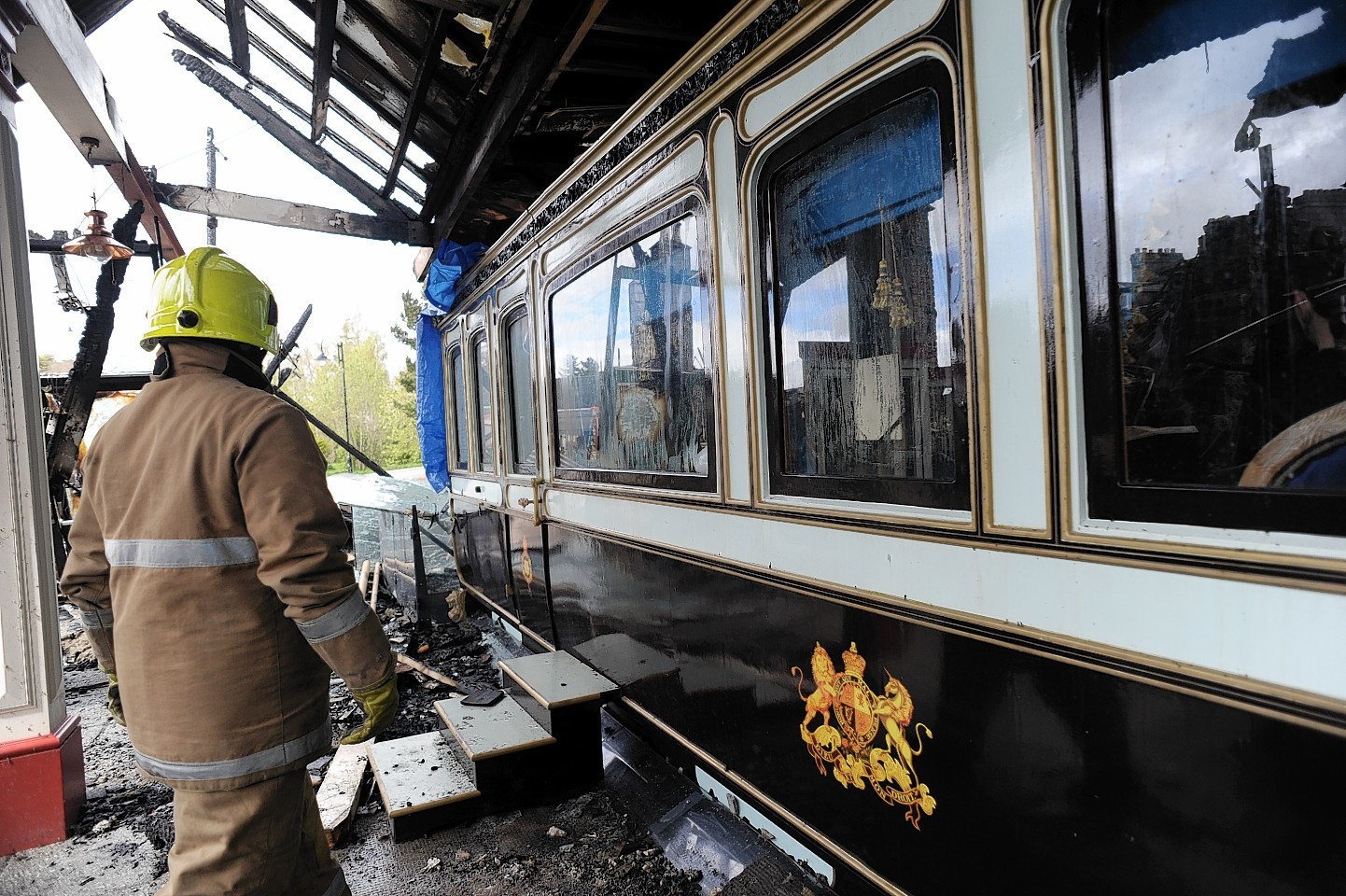 She was echoed by Councillor Geva Blackett, who said: "The council officers, in particular Marr area manager Janelle Clark, have done an amazing job pulling so much work together in such a short space of time and should be congratulated for their work.
"We need to remember that the fire had a devastating effect on not just the businesses housed in the Old Station itself but also in the surrounding area.
"Visitors no longer have the shops and station cafe to visit, and so don't go into that part of the village, which means Dee Valley Confections loses business."