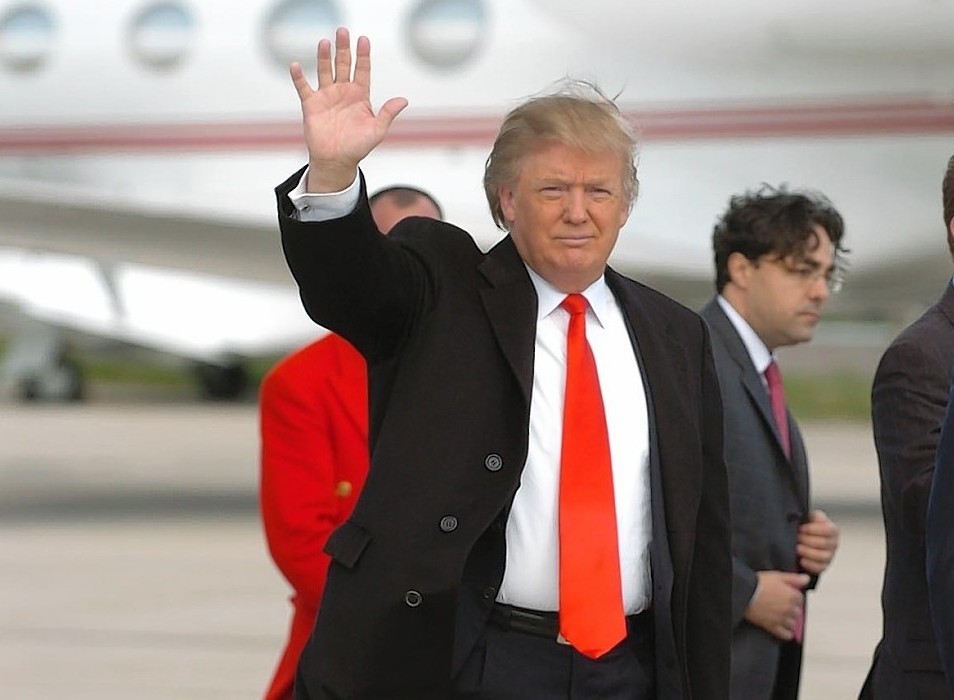 Donald Trump will jet into Aberdeen today with a fresh pledge restart work on his £750million north-east resort – if plans for a windfarm nearby are scrapped for good.
The US tycoon will touchdown at Aberdeen International Airport this morning for a whistle-stop tour of the north-east before flying to Dubai to oversee his next luxury golf project.
He arrived in Scotland earlier this week to visit his new Turnberry course, purchased last month, for the first time.
Last night he told the Press and Journal that he believes he now has the two best courses in the world – both of which he hopes can be used to host the Open Championship.
But he remains unwavering in his decision not to invest in the facilities the Menie Estate course needs to lure major events unless he wins his wind turbine fight.
"We far exceeded the promise we made to Scotland – we have delivered a very special golf course," he said.
"People all over the world are talking about it and we are getting record bookings.
"I look forward to continuing the development – as soon as that windfarm is taken off the table."
Mr Trump axed plans for a luxury hotel and second course at Menie Estate after the Scottish Government backed the European Offshore Wind Deployment Centre (EOWDC).
But the green-energy project has since been beset by problems – and Mr Trump is currently challenging it in the courts.
Also, plans for a substation at Blackdog, crucial for bringing power ashore, were rejected by Aberdeenshire Council.
Vattenfall, the 75% stakeholder in the project, is looking to sell its share – and last month Aberdeen Renewable Energy Group (Areg), which holds the remaining stake, handed over the running of the project to Aberdeen City Council.
Mr Trump has been at the centre of a transatlantic row with First Minister Alex Salmond over windfarm projects in Scotland. He even branded the SNP leader "Mad Alex" in one rant.
Yesterday he said he was "sad" to see the country which was home to his mother being "destroyed".
"Scotland is a beautiful country – but it has a death wish," he said.
"Wind turbines are destroying the country.
He added: "The council in Aberdeen should do its people a great favour and abandon this scheme, which is doomed to lose money."