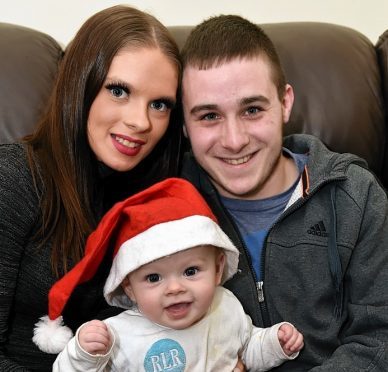 Ryan Taylor's life changed forever when his twin brother Scott was tragically killed in a car crash.
Since then, he has spent three birthdays and three Christmases without his brother by his side.
But the Taylor family has reason to look to the future this festive season following the arrival of Ryan's baby boy, who has been named in tribute to the uncle he will never get the chance to meet.
Ryan and his partner, Shannon Brown, welcomed Kian Scott Taylor into the world on June 20, just days after the third anniversary of Scott's death.
Ryan said fatherhood was "amazing" and that his little boy had changed his life.
"He takes my mind of everything – it's been life-changing," said the 20-year-old.
"I know Scott would be really proud of him."
His twin was just 17 when he was killed alongside his friend, Aidan Thomson, when the Renault Clio they were travelling in left West Tullos Road and overturned.
The accident on June 5, 2012 sent shock waves through the city – particularly in the Garthdee community where they were both brought up – as people tried to come to terms with the loss of not just one, but two young lives.
Since the accident, both families have pleaded with other youngsters to not take chances on the road and warned that "split-second decisions" can change everything.
"It's a message to all young drivers to be so careful when they're out," said the twins' mother, Karen, 41.
"We can't change anything for us, but if we can save even one life then that's something."
Life for the Taylor family – including father, Bob, and Ryan's older brother Daniel, 22 – has not been the same since the accident, and they are still waiting to scatter Scott's ashes once they decide on the perfect place and time to do it.
Pictures of him cover the family home, and he is still a massive part of everyday life.
"We speak about him all the time, and he's still part of everything we do," said Mrs Taylor.
"It's not easy, and it will never be easy, but we're strong and we get each other through it.
"We will tell Kian all about his uncle Scott and show him pictures all the time.
"We will never, ever forget him."
When deciding on a name for the new addition to the family, Shannon asked Ryan's mother how she would feel about giving the baby Scott as a middle name.
"I was so humbled and proud that they wanted to do that," said Mrs Taylor.
The family will be spending Christmas together with baby Kian, and will remember the good times they had together when Scott was alive.
Ryan said: "I'm still taking things slowly, but having Kian here this Christmas will make this one a bit more special."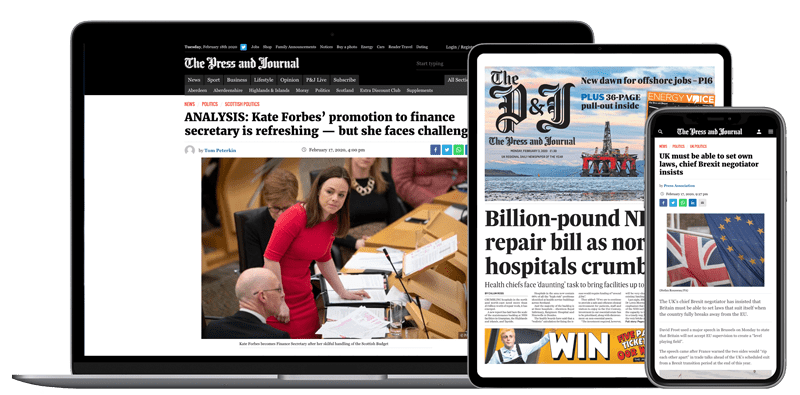 Help support quality local journalism … become a digital subscriber to The Press and Journal
For as little as £5.99 a month you can access all of our content, including Premium articles.
Subscribe