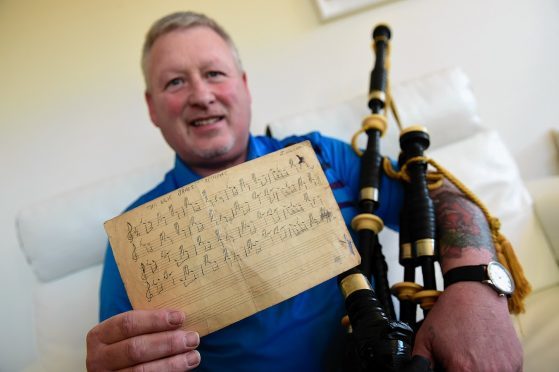 A bagpipe tune penned by a popular north-east piper will be resurrected after languishing in an attic for 24 years.
Renowned Peterhead musician James Allan – known to his friends as Curly – composed Ugie Braes before his death in January 1991.
The composition was recently unearthed by Curly's grandson Charles McKenzie, a Peterhead painter and decorator who had stashed his grandfather's piping music and memorabilia safely in the attic.
The discovery rekindled Mr McKenzie's love of the bagpipes, which Curly taught him to play when he was 29.
Mr McKenzie passed the suitcase filled with sheaves of bagpipe compositions to two local pipers who were – unknown to him – in the process of writing a new tune for a local heritage group.
The 55-year-old said: "It's been up in the attic since my granddad passed away in 1991.
"There were four or five boxes of music but I'd never really looked through it.
"Unknown to me, Alex Geddes from the Buchanhaven Heritage Society asked some local pipers to compose a tune.
"When they looked through granddad's box of tricks, one jumped out as a fitting tune."
Mr McKenzie added that Curly would have been "very proud" that his composition was now being shared with the community.
Originally a fishing village that is now part of Peterhead, Buchanhaven is going through a renaissance.
Buchanhaven Heritage Society is currently running an identity initiative, and as part of it are creating their own blended whisky, tartan and pipe tune.
Society chairman Mr Geddes said: "We'd asked two local pipers to compose a tune for the area for our project.
"But during that time, the grandson of James Allan found an old suitcase full of music that had been composed but never performed."
Mr Geddes said Mr McKenzie was "delighted" when approached about using the tune, and that it would be performed as part of the project in the new year.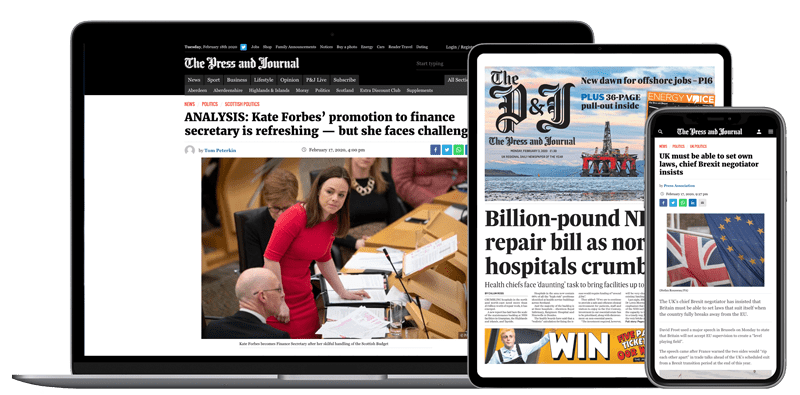 Help support quality local journalism … become a digital subscriber to The Press and Journal
For as little as £5.99 a month you can access all of our content, including Premium articles.
Subscribe