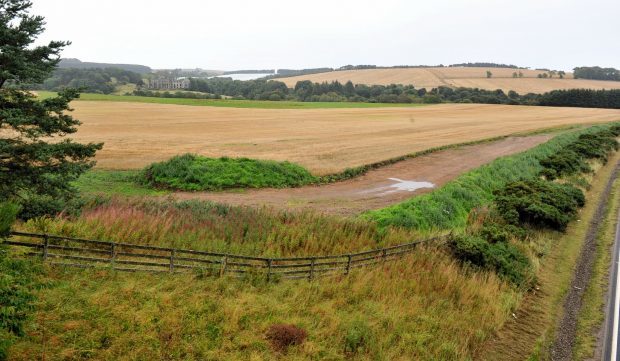 Residents in Kincardine and Mearns will get the opportunity to grill developers on five separate planning applications for the area in the coming months.
Aberdeenshire Council has organised pre-determination hearings for the Ury Estate, Mains of Cowie, New Mains of Ury and Mill of Forest developments in Stonehaven.
Another will also be held on the proposed 1,500-home Park quarry development south of Drumoak.
The meetings gives locals who have already formally objected to proposals, developers and consultees the opportunity to express their views on a planning application prior to a decision.
Four of the applications – Mill of Forest and the new Mains of Ury – propose bringing a supermarket to Stonehaven.
The plans by Stewart Milne Homes at Mains of Cowie – for 250 homes, a primary school and supermarket – will be held on Monday, January 18 at Mill O Forest Primary at 6.30pm.
Proposals by FM Group for an 18-hole Jack Nicklaus golf course and 90 homes as part of its £80million development at the historic estate will be discussed on Wednesday, January 20.
This will take place on the same day as the Sluie Estate Trust's plans for a supermarket and petrol station at New Mains of Ury at the Mill O Forest Primary at 6.30pm.
On Wednesday, March 2 the Kincluny Village scheme at Park Quarry will be open for discussion at Mackie Academy at 3pm.
Plans for a 500-home development at Mill of Forest near Stonehaven and a supermarket, along with a further application for a supermarket and 50-bedroom hotel at the Ury Estate will be heard on Wednesday, March 9 at the academy at 6.30pm.
Anyone wishing to make a representation to any of these planning applications should contact Karen McWilliam on (01569 768202) or email: karen.mcwilliam@aberdeenshire.gov.uk