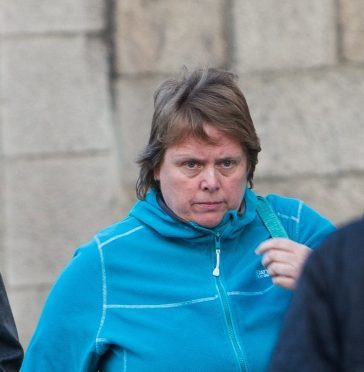 A schoolboy who witnessed an armed robber storm a Highland home with a gun feared the man responsible would return to kill him, a court has heard.
A video recording of the child, who can not be named for legal reasons, was shown yesterday to jurors sitting in the case against Ali Akguc, who is currently on trial at the High Court in Aberdeen.
Prosecutors allege the 36-year-old covered his face before he forced his way into a house on Coiltie Crescent, Kilmore, armed with a gun.
It is claimed he then assaulted Lisa Ann Cetiner and two children in her care by forcing them to sit on the floor, before making off with £3,165.
Akguc, who had previously worked for Mrs Cetiner's husband, accepts a robbery took place at the house but denies any involvement himself.
Yesterday the court was played a taped police interview which took place with the young boy who had witnessed the incident.
He told officers he watched as an "angry" man forced his way into the house on December 6 shouting "let me in, let me in".
He said the man then pointed a gun at him and another child and forced them to sit on the floor while Mrs Cetiner was ordered to go and get him money.
He told officers that earlier in the day of the attack he had spotted the same man sitting in a silver Passat outside the house.
When asked about the incident he said the robber had warned them not to scream as he fled the house and said if he heard them making a noise he would come back and kill them.
At the end of his interview he said: "Apparently he had connections in London. Obviously if the police get him, will people come back and rob us again? What happens if he comes back and does it again?"
During the third day of the trial jurors also heard evidence from a number of people who live in and around Coiltie Crescent who said they had seen the silver Passat parked in the area at various times throughout the day before the attack.
The court also heard that Akguc, of Beal Close, Enfield, London, had purchased a silver Passat in the weeks leading up to the robbery.
The trial, before Lord Burns, continues.