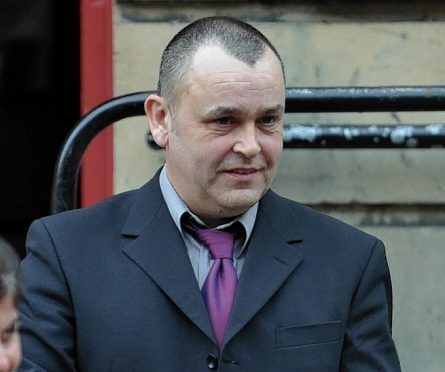 A north-east man has been fined after he was caught with drugs he claimed he forgot were in his trousers.
Travis Williams told police he had bought cocaine and speed at a music festival a year before he was snared with the substances.
The Macduff 48-year-old had been pulled over by traffic officers while passing through Moray last summer.
When they searched him, they uncovered £130 worth of cocaine and speed in his camping trousers.
Williams insisted that he had last worn the garment in question a year before and had forgotten the drugs were inside.
Yesterday, Elgin Sheriff Court heard that Williams was pulled over by police on Craigellachie's Victoria Street on Sunday, August 21 last year.
Fiscal Alex Swain said: "Police had cause to stop the car, which the accused was driving.
"The accused was later searched and, within his front right pocket, bags containing white powder and a white lump were found.
"After he advised the officers that the substances were cocaine and speed, the accused was taken to Rothes Police Station."
Ms Swain added: "He said he had bought the drugs for recreational use, and forgot they were there.
"He claimed it was the first time he had worn that pair of trousers in about a year."
Williams, of Clergy Street in Macduff, admitted separate charges of possessing 1.94g of cocaine, worth £80 and 9.83g of amphetamine worth £50.
His solicitor, Brent Lockie, said his client had been returning to his home in Macduff from a camping trip when he was arrested.
Mr Lockie added: "These drugs had been in his trousers for some time, he bought them at a music festival the previous year.
"The incident was a genuine one-off."
Sheriff Chris Dickson fined the accused £235 for the charge relating to cocaine, a Class A drug, and £165 for possessing the amphetamine, which is graded as Class B.
Mr Lockie added that his client's business had been struggling and that "not much money" was coming into the small shop he owns with his wife.
The lawyer persuaded Sheriff Dickson to allow Williams to pay off the fine in monthly instalments of £50.