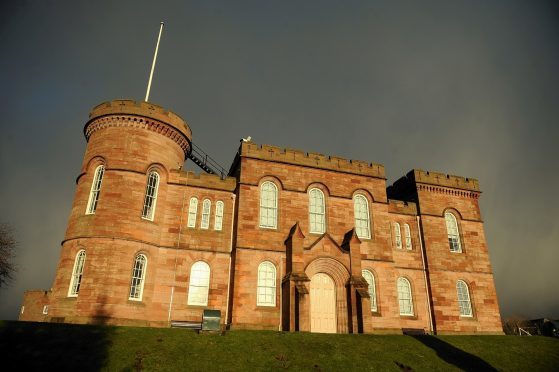 A man caused fear and alarm in a railway station by picking up an autistic boy and walking off with him.
Inverness Sheriff Court heard how the boy's mother momentarily took her eyes off him – and then saw him being carried off by a stranger.
Sheriff Gary Aitken heard the details of the bizarre but what he described as "sinister" incident which happened in Inverness Railway Station on Sunday afternoon.
In the dock was 31-year-old Dawid Grzybek, of the city's Quayside Court, who admitted behaving in a disorderly manner by picking up the boy and walking off with him, placing his mother and the boy in a state of fear and alarm.
The Sheriff was told that Grzybek had a court appearance in September last year for a similar disorderly conduct offence involving a 15-year-old girl.
It was this previous conviction and the fact that Grzybek is already on a community payback order which convinced the Sheriff to defer for a background and psychiatric report until March 20.
He remanded him in custody, saying: "I am unable to say if there is a sexual element to this however it is sinister. This is an exceptionally serious matter."
Fiscal depute Ross Carvel told the court that the mother was in the waiting room watching her son through the glass wall.
"She glanced at a magazine and when she looked up, he was not where he was. She then saw her son in Grzybek's arms before he put him down near the lost property area.
"The child then ran towards his mother. The police were alerted and he was arrested the following day.
"He told officers he was drunk, getting divorced from his wife and that he had a seven year old child.
"He said: 'I suppose I thought the child was mine. I didn't injure him. There was no adult and I moved him like a flower.
"It was just an instinct. I was trying to make him happy.' "
Defence solicitor Neil Wilson said he would reserve his comments until his client's re-appearance.