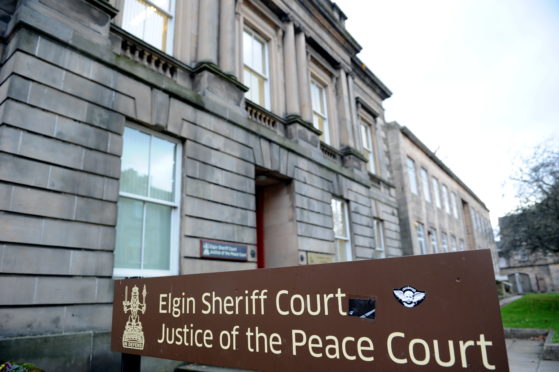 A teenager who was banned from entering Scotland has been ordered to carry out unpaid work after being found in Moray by police.
Remi D L'Eprevier, from London, was barred from coming north of the border after a separate court case in Perth.
Yesterday the 18-year-old was sentenced after pleading guilty to ignoring the ban by being in Scotland between July 12 and August 15 – eventually being apprehended on Thornhill Drive in Elgin before he gave a false name to police.
Sheriff Ian Cruickshank said D L'Eprevier was a youngster who had been "preyed upon" by London drug gangs.
He said: "Clearly you were aware you shouldn't have entered Scotland.
"It was perhaps pressure put upon you that led you to this area, you indeed confirmed you were forced to come here for involvement in the drugs trade.
"You need as much assistance as you can to try to get out of this gang culture."
Fiscal Alex Swain explained the 18-year-old fled in a taxi when officers approached a property in North Street.
D L'Eprevier, who was accompanied at Elgin Sheriff Court by a London-based social worker, was arrested after the vehicle pulled over.
D L'Eprevier, of Ilford, was sentenced to 100 hours of unpaid work and placed under supervision for 18 months after pleading guilty to charges of breaching a bail condition and attempting to pervert the course of justice.