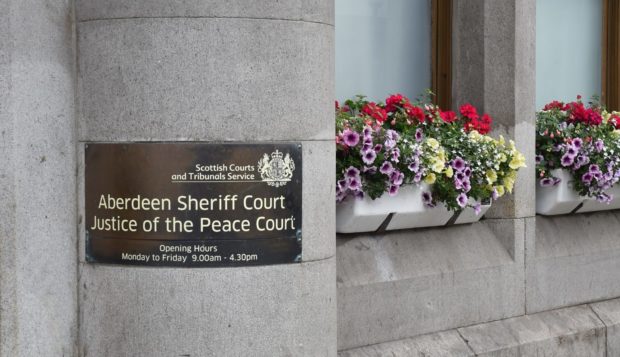 A thug has been jailed for a "disgraceful" assault on a petrol station worker who refused to sell him alcohol.
Kieran Smith left his innocent victim with head and elbow injuries after the unprovoked attack, which took place at the BP station on King Street in Aberdeen on July 14 2018.
The staff had refused to sell alcohol to the 22-year-old, of Alexander Terrace, because he was "clearly under the influence".
Fiscal Anne McDonald said Smith "became angry" and, as the employee turned away to answer a phone, he jumped over the counter and repeatedly punched him in the head.
Defence lawyer, John Ferrie, said his client "accepts someone should be free to go to work without fear".
Appearing alongside Smith was Jordan Stewart, who visited the petrol station with him.
While he played no part in the attack, the 23-year-old later shouted and swore at police, spat on one's face and then tried to headbutt another.
His solicitor, Dylan Middleton, said his client had been on an "alcohol binge" and had little recollection of the incident.
Yesterday the pair pleaded guilty to the assault charges.
Sheriff Donald Ferguson said it was "disgraceful and unacceptable behaviour".
Friends and family who had also attended court for the case let out gasps as Smith was sentenced to seven months behind bars and Stewart, of Great Northern Road, to six.