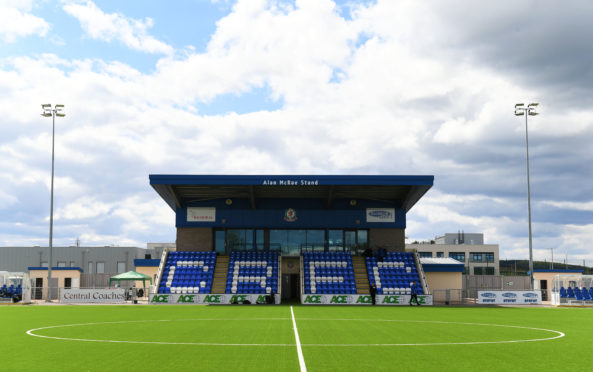 A 43-year-old man has been charged in connection with an alleged assault at an under-17's football match in Aberdeen.
Police last night confirmed a 38-year-old man was taken to hospital with minor injuries following a fracas during a match between CBC Hilton 2003 and Dyce Boys Club 2004 at Balmoral Stadium in Altens.
The incident unfolded on Wednesday night at the home ground of Cove Rangers FC, and a man will appear at Aberdeen Sheriff Court at a later date.
Cove councillor, Alex Nicoll, said: "I understand that passions can be raised during sporting events, especially when it concerns people's children.
"But at the end of the day there will always be a winner and loser, making it important to remain calm and ensure situations like this don't occur.
"No-one should take to a pitch during a game or behave equally inappropriately."
A spokesman for Cove Rangers said he was unable to comment on the incident due to the ongoing inquiry.
A police spokeswoman said: "Police were called to Balmoral Stadium at Wellington Circle in Aberdeen at around 8.30pm on January 8, following reports of a small disturbance.
"A 38-year-old man was taken to Aberdeen Royal Infirmary to be treated for minor injuries following the incident.
"A 43-year-old man was charged in connection with assault and will appear at Aberdeen Sheriff Court at a later date."