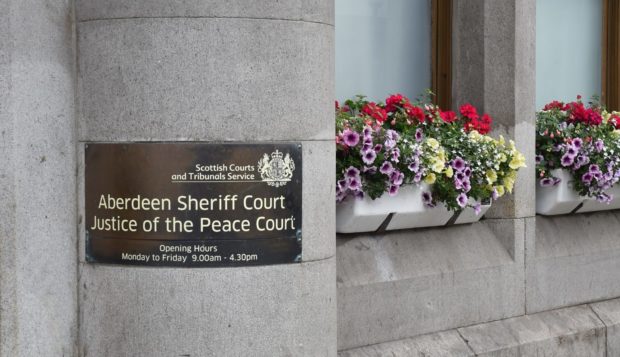 A student has been jailed for stealing thousands of pounds worth of goods from a luxury fashion shop in "one of the worst" shoplifting incidents a sheriff has ever seen.
David Akinrinade, who is also an amateur footballer, stuffed armfuls of items into his rucksack in Cruise on Union Street in Aberdeen before sneaking out of the shop on January 23 last year.
Staff noticed something amiss as the 20-year-old "walked quickly" out of the store and followed him, but he didn't let him search his bag.
The student then travelled to Edinburgh, where he targeted more shops.
But Aberdeen Sheriff Court yesterday heard that "his luck ran out" the next day, as police discovered the stolen goods – including Gucci clothing – stored in a locker in the capital city.
He had swiped £12,940 worth of items in total, and not all were recovered.
Akinrinade, who previously played for amateur football team Westfield FC in Woking as a right-back, had hoped to earn extra income as a result of the crime.
After admitting the shoplifting charge, Sheriff Donald Ferguson said it was "one of the worst incidents" of its kind he had ever presided over.
He added: "You essentially plundered this store of high value goods.
"You got away with it until the next day in Edinburgh. This was deceit upon deceit and now you have to pay the price."
Defence agent Christopher Maitland pleaded for his client to be spared prison so that he could continue playing football and complete his degree uninterrupted.
Mr Maitland said: "He made no monetary gain from this, as the items were found in the locker.
"He has had a long hard think about what he did, and has committed no other offences."
The incident took place when Akinrinade, whose address was given as Croham Road in South Croyden, was in his first year of study.
However Sheriff Ferguson said there was "no viable option" other than a custodial sentence and jailed the 20-year-old for four months.