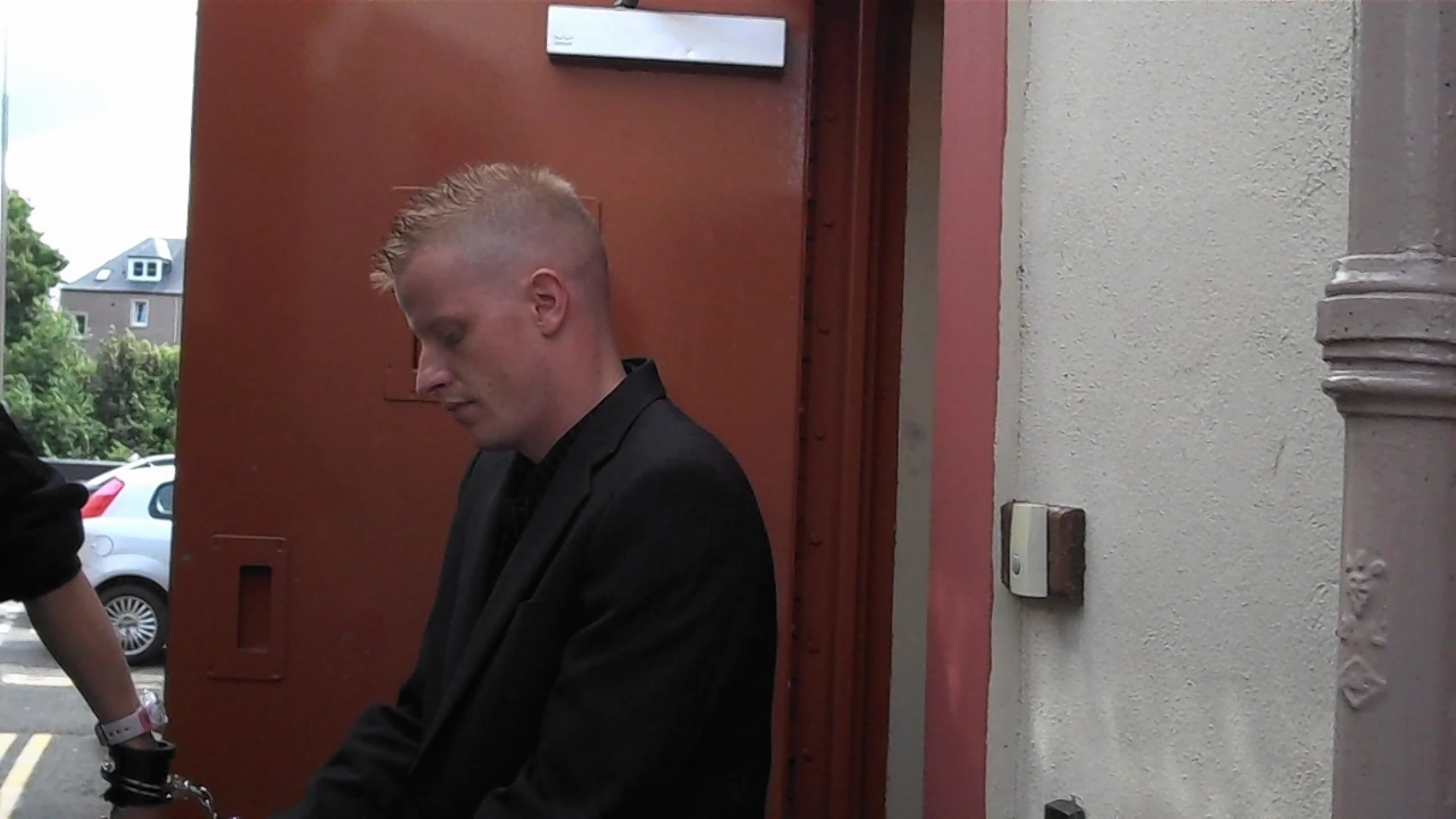 An offshore worker who had sex with a schoolgirl at his home in the north-east has been jailed for 30 months.
Darren Cross denied the offence, despite being caught by police naked in bed with his 15-year-old victim.
He told them he was nude because he suffered from an "overactive thyroid" which caused him to heat up overnight.
Officers had visited Cross's property in Fraserburgh after a concerned flatmate reported hearing bed-shaking and heavy breathing coming from the 28-year-old's bedroom.
Following a three-day trial at Peterhead Sheriff Court, a jury found Cross guilty of having sex with the youngster after an alcohol-fuelled house warming party in the early hours of September 5, 2011.
The father-of-two, whose address was listed on court papers as 3 Schoolbrae Place, Elgin, returned to court to learn his fate yesterday.
Sheriff Alison Stirling told him: "I take into account that the woman in this case was a willing participant, but I believe a custodial sentence is the only appropriate disposal in this case."
She said the victim had alcohol issues and had been entrusted into Cross's care by her mother.
Jailing Cross for 30 months, she said he would remain on the sex offenders' register indefinitely.
After the trial, jurors were told Cross had a previous conviction for lewd and libidinous behaviour from 2012 and was previously jailed for four-and-a-half months for leading a high speed police chase through a Highland village while disqualified from driving.
At the trial in April, jurors heard Cross's victim had been too drunk to remember what happened that evening but forensic analysis of her underwear revealed traces of his DNA.
Offshore worker Ian Ritchie, a friend of the accused, went to sleep in the living room at the end of the party, while Cross and the girl agreed to sleep "top to toe" in a bedroom.
About 10 minutes later, Mr Ritchie said he heard the noise of the bed moving and heavy breathing.
Feeling uncomfortable, he began to walk to Peterhead, where his girlfriend stayed. He later called police to ask for advice, at which point officers were sent to Cross's property.
When police later asked him why he was naked in bed with the teenager, he said he had an "overactive thyroid" which meant his body never cooled down.
Defence agent Jim Wardlaw argued that the Crown had failed to prove its case, because no one had witnessed the pair having sex.
However, jurors took less than an hour to return their verdict of guilty by majority.