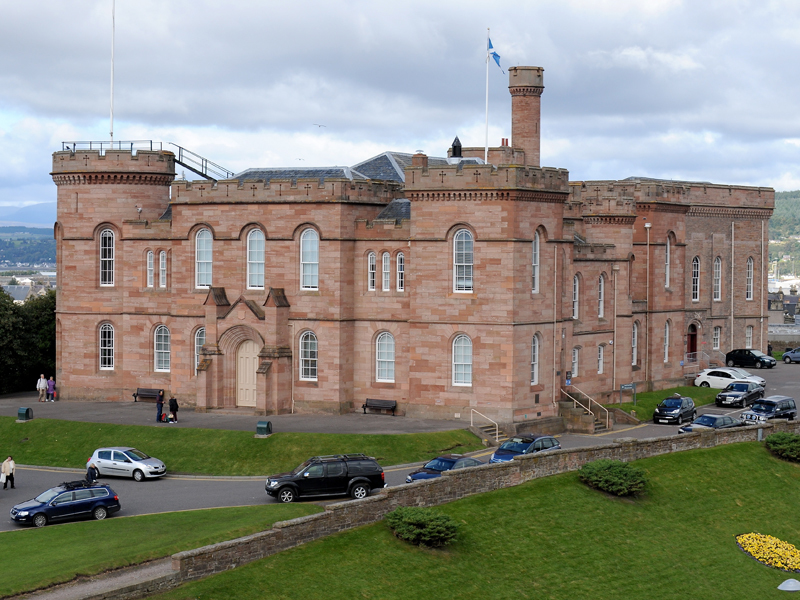 A north MSP has renewed calls for Inverness court to be part of an out of town justice centre, despite calls for an alternative site in the city to be used.
Dave Thompson MSP has said that a new home for the court "wouldn't necessarily" have to be in Inverness.
Discussions are ongoing behind the scenes about the possible relocation of the sheriff and justice of the peace courts from their current home in Inverness Castle.
However, a spokesman for the Scottish Court Service said that there were no plans for the court to move on "in the short term".
He said that the court would be willing to move on if funding was provided to build a replacement court facility.
One possible new home which has been mooted is on the site of Inverness College, once the education facility moves to the new campus site next year.
But Mr Thompson has backed a more radical plan – and suggested that Dingwall in his Skye, Lochaber and Badenoch ward could be the ideal location for a new justice facility.
He said: "I think that instead of simply moving the court somewhere else, a more joined up approach needs to be taken.
"A justice centre is the way to go forward in my view. You could have the court, prison, social work department, procurator fiscal and the police all under one roof.
"I'm very keen for every agency to get together and start talking about what could be worked out.
"I would suggest that building in Dingwall would make sense as a base.
"Land prices are cheaper and people already travel a long way to come to court in Inverness so I don't think moving the main base to Dingwall would make that much of a difference.
"It would free up the castle in Inverness for tourism use and it be a rational approach for all concerned."
A Scottish Court Service spokesman said: "If a better public or civic use can be identified for Inverness Castle and appropriate funding is provided to construct a replacement court facility the SCS would be willing to vacate the Inverness castle site.
"However there have not at this stage been detailed proposals or discussions.
"The SCS owns the court building, part of the North Tower of the castle is owned by the local authority."