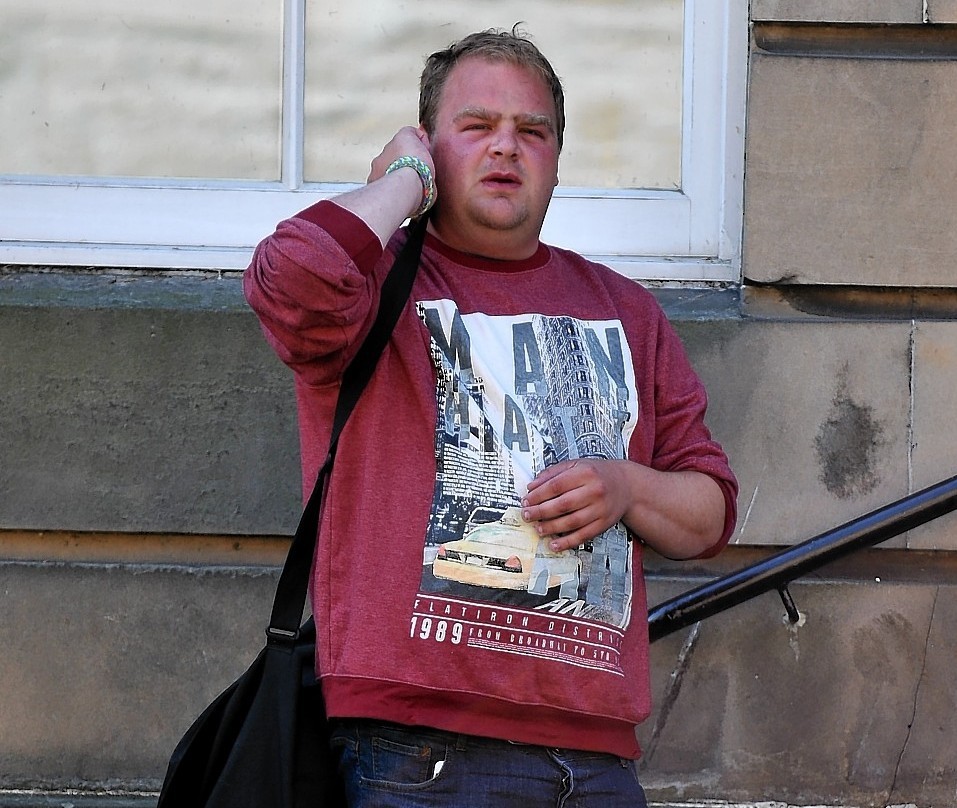 A Moray call centre worker launched a barrage of abuse at his supervisor after sacked – even telling her he hoped she would get cancer and die.
Matthew Tortice sent a string of menacing and abusive messages to the woman just hours after being sacked from Capita's call centre in Forres.
Among his hate-filled outpourings, the 28-year-old expressed the hope that she contracted cancer again and died from it this time.
Tortice previously admitted sending the messages, and appeared at Elgin Sheriff Court yesterday for sentencing.
The court heard he was told to clear his desk at lunchtime on April 7, after being let go partly due to his poor disciplinary record.
Although his supervisor was not at work when he left, she soon found herself at the brunt of his anger.
The first message Tortice, of 7 Logie Terrae, Forres, sent to her said: "I hope that when you drive home this evening you crash into a tree and die."
An hour later, he sent another message stating that he knew where she lived and would be waiting for her.
"I will have the last laugh," he added.
Later the same day, he called her "vermin", told her she was also going to lose her job and accused her of being homophobic.
He also claimed that he was going to make a Voodoo doll of her.
Tortice continued in several more messages during the same afternoon to repeat his hope that the woman died from cancer.
Talking of her funeral, he said: "I will celebrate."
Police were contacted after the woman became increasingly frightened at the messages.
Procurator fiscal Alison Wyllie told the court: "She was extremely concerned and distressed and took these threats very seriously."
Sitting in the dock yesterday, Tortice appeared visibly agitated as the long list of aggressive messages were read out.
Defence solicitor Ian Warburton said: "My client was very upset that day about the fact that he had lost his job.
"He was taking his anger out on her, but he now fully appreciates that it was totally the wrong way to go about things."
He added Tortice was now trying to put the incident behind him and was planning to go to college. Sheriff Susan Raeburn deferred sentence for three months so she could assess the progress he was making. He will return to court on October 23.