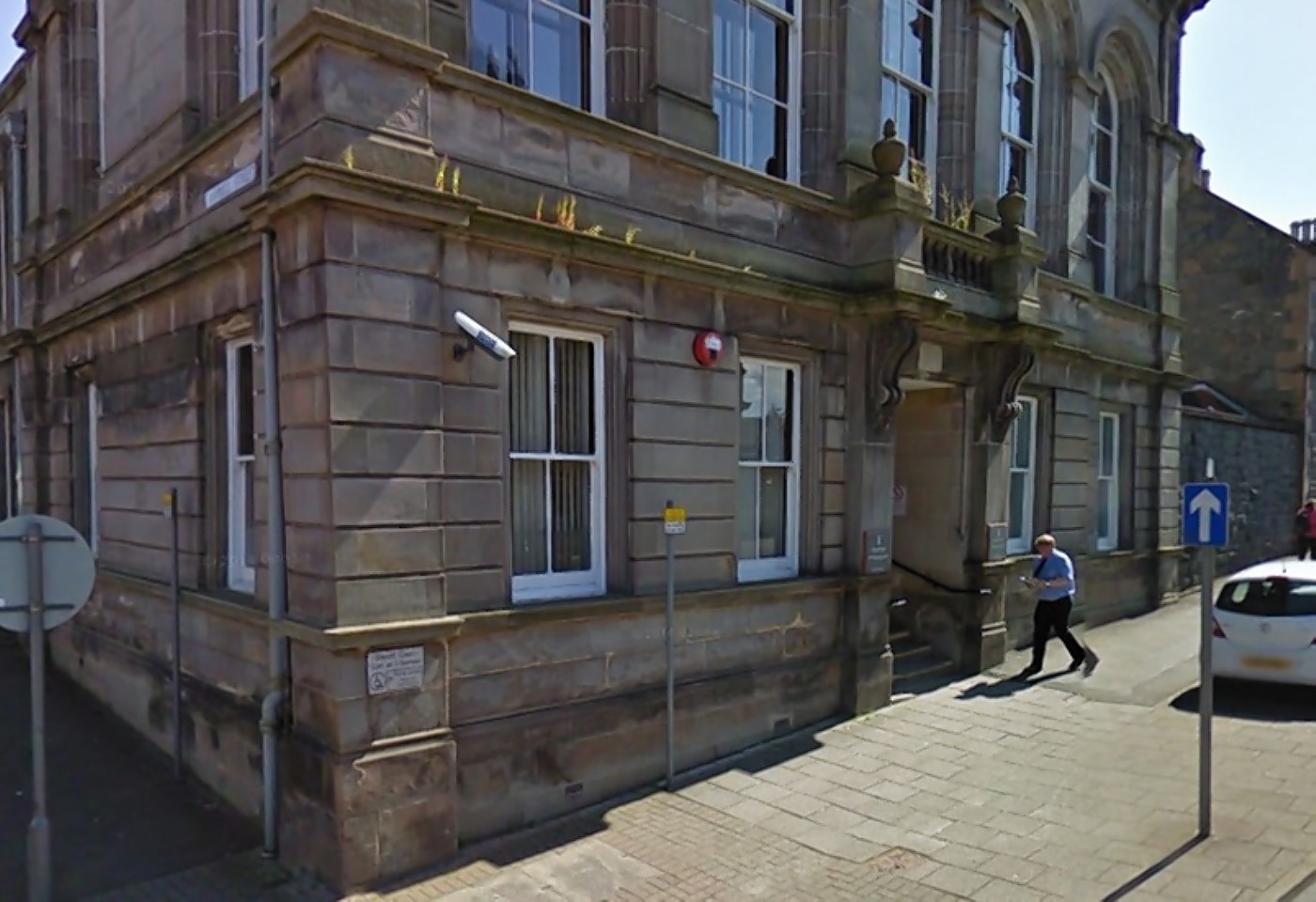 An angry father assaulted a classroom assistant at an island school.
Martin Larg, 42, admitted hitting Neil Connor on the head at Tiree High School on September 4 when he appeared at Oban Sheriff Court.
Larg, of The Two Harvests, Balemartine, Tiree, also admitted behaving in a threatening or abusive manner by shouting, swearing and threatening Mr Connor with violence.
Fiscal Eoin McGinty told the court: "At 3.40pm a number of teachers and a classroom assistant, the complainer, were in the school carrying out their normal duties at the end of the day.
"The accused entered and made his way into the classroom where the complainer was standing with two teachers and shouted at him, 'I have been waiting for you outside'.
"He was described as being extremely aggressive, he pointed at the witness and said 'you are nothing but a bully and I will be waiting for you outside'.
"The complainer tried to reason with him, at which point the accused slapped him across the side of his face, which left a mark that was visible to all there.
"Another teacher ran into the room having heard the shouting and swearing and she shouted to the accused that there were still children in the school, one was outside in the corridor crying and upset having heard the commotion. Police were called."
Larg's agent, solicitor Laura McManus, said: "He lives with his wife and three children. He is a self-employed labourer and runs a surf school on the island.
"His eldest son who is 11 has been bullied at the school. It has been particularly bad since August."
She said the boy was spat on by another pupil, who had been given an "internal suspension" as a result.
When Larg and his wife went to collect their children from school, their son was very upset.
Their daughter told them that Mr Connor had shouted at him after he accidentally dropped a hula hoop in the playground.
Sheriff Ruth Anderson QC told Larg: "This in no way excuses your appalling behaviour."
She added: "I am just astounded that anybody would behave like this.
"He is a mature man. What an example to his children he has produced that day."
She deferred sentence for six months until July 21 to allow Larg to be of good behaviour.