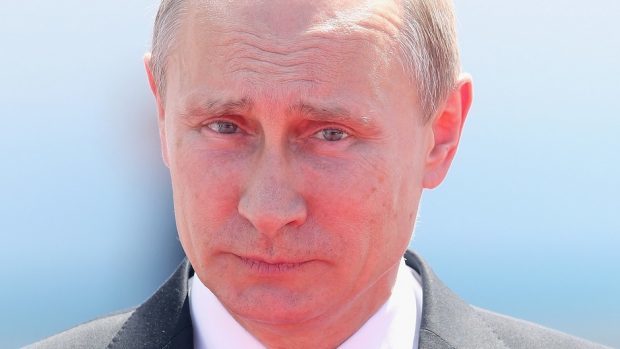 A Russian defence company executive is seeking asylum in Britain after fleeing death threats and a 10-year jail sentence in his home country.
But Alexander Shopovalov is suspected of criminal activity in the UK and has had £50,000 of cash confiscated by the Crown Office.
A proceeds of crime civil action was raised against the 55-year-old at Inverness Sheriff Court, where Sheriff Gordon Fleetwood granted the Crown Office's application to seize the money.
The court was told that Mr Shopvalov, the former director general of a defence organisation, had been convicted in his absence of a fraud offence in St Petersburg on August 24 this year and sentenced to 10 years in jail.
He was also fined one million roubles – about £9,500.
Sheriff Fleetwood heard that Mr Shopovalov had bank accounts in Russia, the Seychelles and Estonia and had left his homeland he day before he was due to appear in court there.
Mr Shopavalov appeared in person in the Highland capital and confirmed he was living at Ballachulish House, in Lochaber.
Under the Proceeds of Crime Act, the Crown can petition the court to retain money on simply the suspicion of a crime having been committed.
Outside court, Mr Shopovalov denied he was a criminal.
He said: "I have done nothing wrong, either in this country or back in Russia. But I was having problems in my own country after being wrongly accused by someone close to (Russian president) Mr Vladimir Putin.
"I had received numerous death threats and was warned that I would be murdered in prison.
"I knew that I was going to be jailed for a long time – that is the picture in Russia nowadays and the way they deal with things.
"I had no choice but to run away the day before the court case. I came to the UK and Scotland because I love this country.
"I have been a long-time supporter of Celtic and the Scottish national team and am very knowledgeable about the history, including Culloden.
"It was the obvious place for me to come. But until my asylum application is approved, I cannot work. I have savings, but I have dependants.
"My mother is back in Russia and is disabled so I have to help her. I also have two young sons and a pregnant partner in this country.
"I don't know why this action has been raised against me but I will clear my name. I have a lawyer to represent me.
"It is not true that I am an oligarch. I am not a businessman. I am a manager and I am innocent."
A Crown Office spokesman said: "This civil matter is at an early stage. It would not be appropriate for us to provide any further comment at this time."