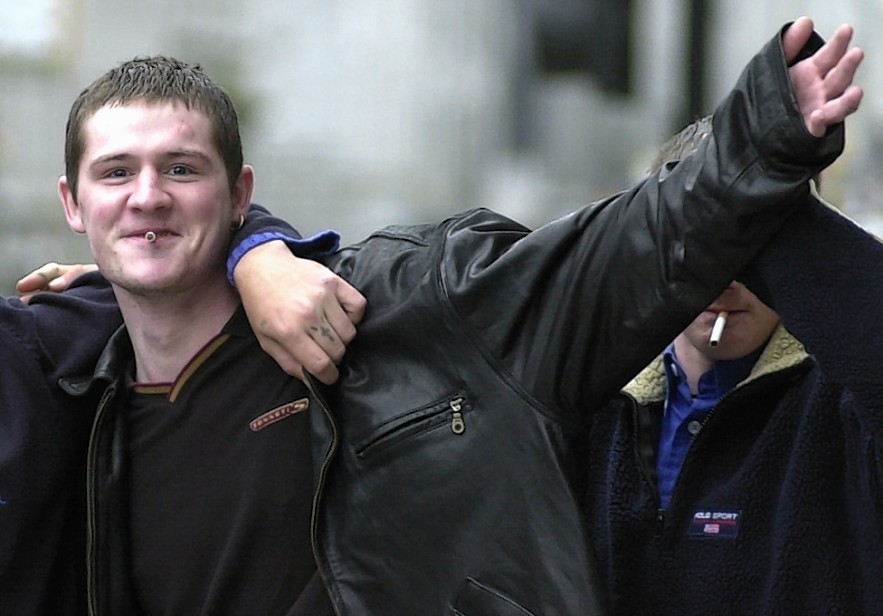 A north-east man who admitted his role in a violent robbery on Christmas Day has been jailed for 22 months.
Joseph Martin used a bottle of rum to attack William Lovegrove at his home in Fraserburgh, while he was hosting a festive bash for friends.
Martin, who has an extensive criminal record, appeared at Peterhead Sheriff Court and pleaded guilty to assaulting Mr Lovegrove and robbing him of cash, a bottle of spirits and a mobile phone.
The court heard he arrived at his victim's door, demanded money and threatened him with violence.
Martin, 36, struggled with Mr Lovegrove in his front hallway and repeatedly pushed him before striking him with a glass bottle. He fled the scene after rifling through Mr Lovegrove's pockets.
Martin's younger brother Stephen also admitted his part in the incident. The 35-year-old arrived at the same time and attacked Connor Allan, another man at the party, with a knife.
Sheriff Alison Stirling told Joseph Martin: "This was a very serious incident which had a prolonged duration. I also take into account you have a bad record."
Jailing him for 22 months, Sheriff Stirling told Martin, described as a prisoner in Perth, he would also be placed on supervision for eight months after his release "to protect the public from serious harm".
His brother, who is also in Perth jail, was jailed for nine months. Sheriff Stirling told him he had shown remorse and apologised to Mr Allan after cutting him on the hand with the knife.
A mitigation hearing was held to determine the extend of Stephen Martin's role in the assault.
Mr Allan, 18, told the court he had gone to Mr Lovegrove's house for Christmas drinks.
While he was there, he heard a scuffle in the front hallway. He saw Mr Lovegrove "fighting" with Joseph Martin.
"I went back to the living room and picked up my baseball bat," he said. "It was just instinct. I wanted to be able to defend myself."
He went back to the hallway with the bat raised. "I remember Stephen putting a knife to my throat and telling me to drop the bat," he said. "It was a kitchen knife with a three-and-a-half to four inch blade."
The court heard that after Mr Allan let go of the bat, he fought with Stephen Martin on the sofa. Afterwards, he noticed his hand had been slashed.
He said his attacker said sorry to him before he left.