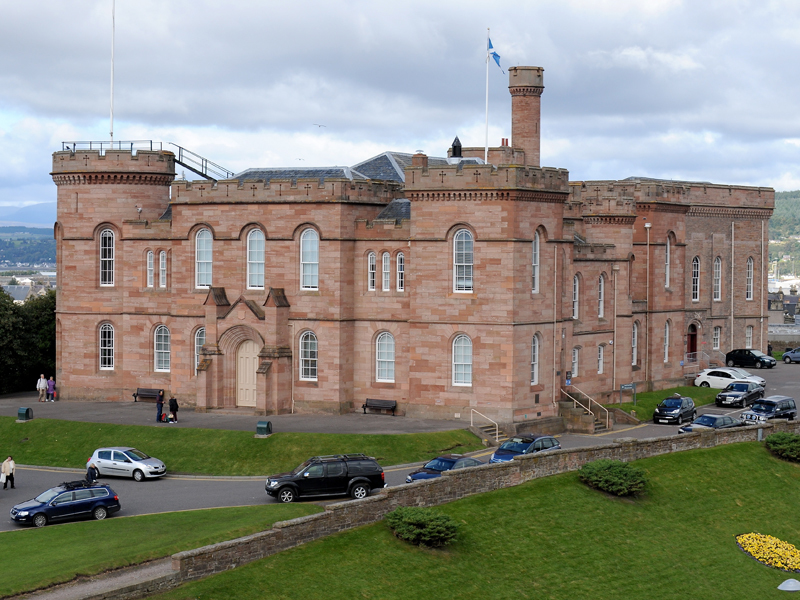 A woman was inches away from killing her husband after stabbing him in a row over her alcohol problem.
Elizabeth Taylor lashed out at Stewart, her spouse of 22 years, after she heard him talking to a friend of hers about her drinking.
She injured him at the junction between his thigh and his buttock just missing vital blood vessels.
But it was Mr Taylor's support for the woman he has known for 33 years that helped persuade Sheriff Margaret Neilson not to send her to prison.
In February this year at Inverness Sheriff Court, Taylor, 55, admitted assault to severe injury and danger of life with a knife with a 10 inch blade.
First offender Taylor, who had been battling an alcohol addiction for five years, attacked him in their home at 2 Milton Crescent, on April 15 last year.
Fiscal Roderick Urquhart said: "Her husband had gone out for a walk with the dogs and returned about 8pm to find his wife intoxicated. He phoned one of her friends and was discussing her alcohol problem when she left the room and returned with a kitchen knife.
"Her husband began to move away and had his back to her when she stabbed him on the buttock.
"Police were called and he was taken to the Accident and Emergency Department.
"Surgeons said there were major blood vessels in the thigh and it was the potential of the injury which results in danger of life.
"However none of them were severed. There will be scarring but unlikely to be permanent impairment."
Defence solicitor Willie Young said: "She fully appreciates the gravity of this offence and this is very much out of character. She accepts the consequences could have been more serious.
"She also recognises there is a need for continuing support and supervision for her."
Sentencing her to 240 hours of unpaid work, three years supervision and a requirement to attend a women's programme, Sheriff Neilson told her: "Clearly for an offence like this, a custodial sentence was uppermost in the court's mind.
"But having regard to the steps you have taken, your previous good character and the attitude of your husband, I am prepared to deal with it by a community based disposal."
The Taylors left court together and refused to comment.