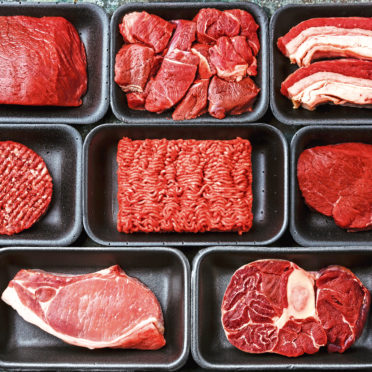 Farm levy body AHDB says it has successfully challenged claims about the environmental impact of the red meat industry in the UK.
The organisation says it stands ready to challenge misinformation about the sector after successfully contesting claims made by the BBC and food company Quorn.
The BBC had claimed cutting meat consumption was "the single biggest way to reduce your environmental impact", while Quorn claimed carbon emissions from livestock were greater than those of all global transport.
In January, AHDB chief executive officer Jane King wrote to the BBC to raise concerns about the claims in an online article.
In its response, the national broadcaster said it had now amended the article to say reducing meat consumption was "one of the biggest" ways to reduce your environmental impact.
That same month, AHDB head of environment Dr Jonathan Foot wrote to Quorn to raise concerns about environmental claims on its website.
The company has since removed its comparison between livestock emissions and transport, and amended wording around deforestation and biodiversity loss.
Dr Foot hailed the result of both challenges and said it was important statements made about the environmental impact of agricultural products, such as red meat, were properly backed up by companies and organisations.
"In many cases, environmental claims are often made without full or in-depth knowledge of the subject, which is incredibly complex," added Dr Foot.
"As part of AHDB's ongoing industry reputation work we will continue to challenge these claims when they arise."