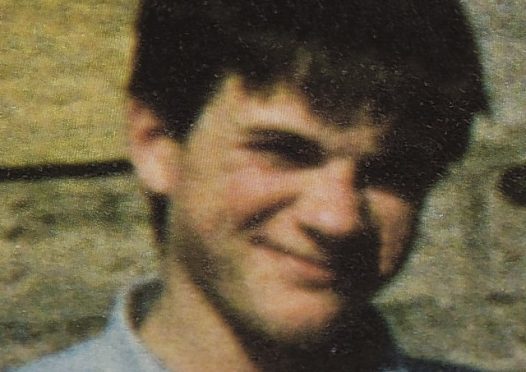 The family of Wick man Kevin McLeod have voiced their fury at the news that Scotland's murder squad will take no further action after re-examining his unexplained death.
They have called the circumstances surrounding the tragedy "the biggest cover-up in the history of policing in Scotland."
The 24-year-old's body was found in Wick harbour 20 years ago, and the investigating police force at the time treated the discovery as an accident after a night out.
Mr McLeod suffered severe abdominal injuries in 1997. A Fatal Accident Inquiry recorded an open verdict, so that his death has remained unresolved.
His family believe he was murdered and have campaigned for years for a new investigation by officers from outside the Highlands.
Earlier this year Mr McLeod's mum June confronted Scotland's top police officer, Chief Constable Phil Gormley, live on radio.
Following the conversation, Mr Gormley wrote to the family to say that a review had been held and "further investigative work" would be carried out "as a priority".
Now Mrs McLeod has been told that a team of top Scots cops have found no credible evidence of any violent crime being committed, and only new information could spark a fresh inquiry now.
Yesterday Kevin's uncle, Allan McLeod, said: "The family are furious, frustrated and disappointed with the outcome of Police Scotland's re-examination of paperwork relating to the case.
"This again stinks of a cover-up and of institutional arrogance.
"The circumstances surrounding Kevin's death has to have been the biggest cover-up in the history of policing in Scotland.
"We are determined, what ever it takes, to bring those responsible to justice.
"Northern Constabulary failed us. Police Scotland failed us. The justice system failed us."
Detective Chief Superintendent Gareth Blair, Head of Major Crime, said: "Yesterday, I informed Kevin's parents that having carried out this assessment there is no evidence of criminality and his death remains unexplained, leading me to determine that there is no basis on which to launch a full reinvestigation. Police Scotland appeals for any witnesses who have information about Kevin's death to come forward and we will fully consider any new and additional information which comes forward.
"The Chief Constable has asked the Head of Professional Standards to carry out a separate assessment to ensure that all matters/complaints raised by the family over the years have been appropriately considered and addressed."