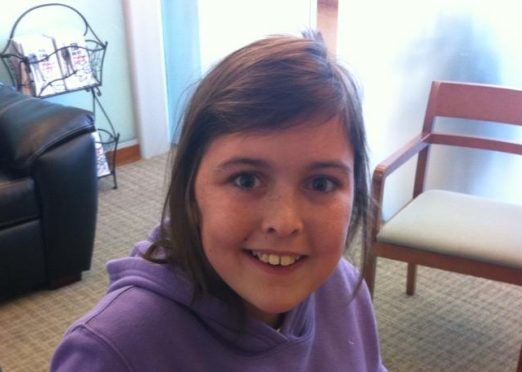 A "truly special" young girl from Islay has lost her 13 year battle with cancer.
The family of 16-year-old Ciara Caskie Allan has thanked people for their support and urged them to give their backing to a charity which was dear to her heart.
Ciara's brain tumour was discovered when she was just three-years-old.
She travelled to America for specialist treatment when she was 12, after two separate bouts of chemotherapy failed to shrink it in Scotland.
The NHS paid for Ciara's treatment and covered the cost of the flights for her and her mother Lloret, but the people of Islay stepped in with a huge fundraising drive to ensure that father Robert, sister Ila, and brother Lorne could go with them.
Her mother wrote on social media: "Rob, Ila, Lorne and I would like to thank everyone for your very kind messages of support and memories of Ciara, both over the years and at this very difficult time.
"We always knew Ciara was a very special person and it's of great comfort to us to know so many people thought so too.
"She was a truly special person who met life head on with such optimism and enthusiasm; she will be forever missed but never ever forgotten."
Ciara's funeral will take place at the Round Church in Bowmore, Islay, at 11.30am tomorrow.
Ms Allan continued: "As many of you will be aware last year Ciara was one of the faces of the Glasgow Children's Hospital Charity Annual Christmas Appeal which aimed to raise £200,000 to fund a neurosurgical endoscope, a challenge which she met with such enthusiasm and dedication.
"This culminated in a charity ball where Ciara, along with consultant neurosurgeon Roddy O'Kane was a guest speaker.
"We believe that the final sum raised from the 2016 appeal was far in excess of £300,000, which we've been told by the charity's team was partly due in no small way to Ciara's involvement.
"This year's appeal will be to raise £500,000 to enhance clinical trials centre, commonly known as Schiehallion, at the Royal Hospital for Children in Glasgow, where Ciara was a patient for over 12 years."
A JustGiving page has been set up in Ciara's name called A Gift From Ciara, where donations can be made: www.justgiving.com/crowdfunding/agiftfromciara