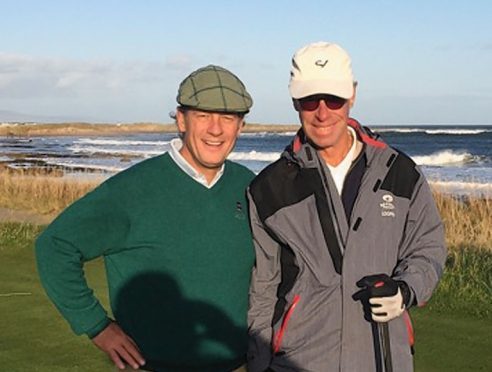 Eighty-five percent of local residents are now in favour of building a new championship golf course in East Sutherland, says the developer behind the plans.
US businessman Todd Warnock and globally renowned golf course developer Mike Keiser are driving the proposals for an 18-hole course at Coul Links, just north of Embo in Sutherland.
Mr Warnock said about 120 people attended a public information event in Dornoch and that, of the 86 who filled out surveys, 73 said they were "in favour" while seven were opposed and another six were neutral.
About the same number of people attended a second meeting in Embo, a community which would own an equity share of the £8million development – but numbers for and against are yet to be unveiled.
Mr Warnock added: "That's a material improvement from the approximately 70% who were in favour at a prior consultation event.
"We were pleased with the attendance and the response to our public meeting in Dornoch. It appears a consensus is building that Coul Links will be environmentally improved with the golf course."
The golf course plans are controversial because two-thirds of it will be sited on dunes in the Loch Fleet Site of Special Scientific Interest, also a Special Protection Area for birds and wetland habitat.
But Mr Warnock said yesterday that there are more than 30 courses in Scotland which have been built on SSSI land, suggesting it's not unusual.
He stressed that although 34.6 acres of the Coul Links golf course would be located inside the SSSI, the architects would remediate 14 acres of a felled tree plantation and 35.3 acres of land between the SSSI and Embo will be managed under the overall site plan for the SSSI.
Presentations were also given by proposed course architect Bill Coore and ecologist Dr Peter Cosgrove during this week's meetings.
Ecologist Dr Tom Dargie, who chairs the Not Coul campaign group, said Dr Cosgrove was given a "hard time" during the meeting in Embo.
Dr Dargie recently carried out an environmental audit on the plans which he claims are "not fit for purpose."