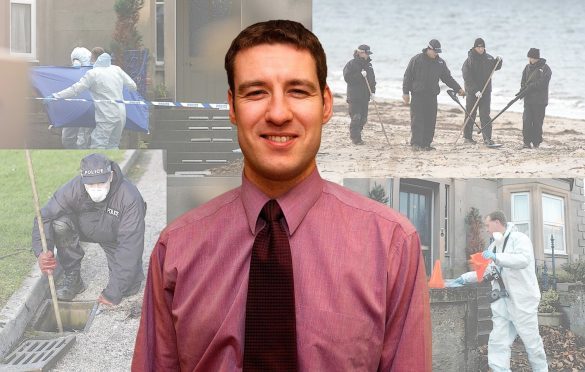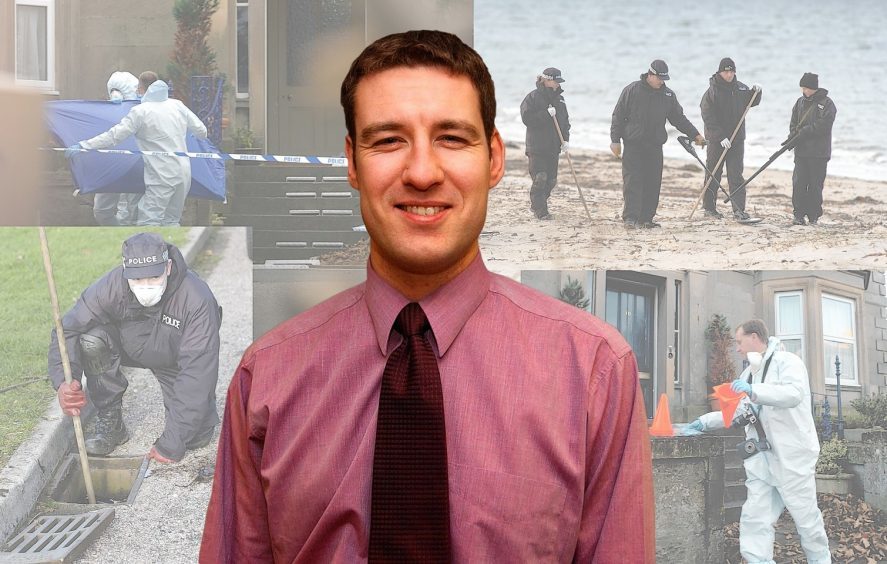 An investigator has revealed that new information is coming in almost every day about the unsolved murder of Nairn banker Alistair Wilson.
Ex-detective Peter Bleksley is writing a book about his research into the "fascinating" crime, which saw the father-of-two shot on his own doorstep.
As the 13th anniversary of the killing approaches on Tuesday, Mr Bleksley is back in Nairn this week continuing his work.
Finding banker's killer would help us move on, says widow 13 years on
He believes that Mr Wilson was not meant to die that night on November 28 in 2004.
Mr Bleksley has been told that the killer made Mr Wilson an offer that night – and if he had accepted, he would have lived.
The former Scotland Yard officer said: "I can't disclose my sources.
"What I can say is that barely a day goes by when I'm not contacted by someone who has some information, a thought or a theory about this truly fascinating crime.
"The person who knocked at the door just after 7pm on Sunday November 28 went to negotiate and not to assassinate. This person was prepared to kill but they did not intend to kill. That's the information I've been given."
He continued: "In furtherance of that I have been told that a motive for Alistair's killing is common knowledge amongst certain members of the legal profession in the central belt and the reason they don't speak out is because they don't want someone with a gun turning up on their doorstep.
"I am considering all theories and information out there. I am making strides. People are coming forward and speaking to me."
Mr Bleksley's "highly credible" source said an envelope which the killer handed to Mr Wilson is key.
The banker took it upstairs to show wife Veronica. When he returned to the door, he was shot. The envelope was never seen again.
When asked if he was close to solving the case, Mr Bleksley said: "Watch this space." He added: "I am writing a book about my research into this murder. Finding the killer will always take precedence over selling books."
The investigator said that he has a busy week ahead of him in Nairn. "I have got a lot of work to do. There are still houses I have yet to leaflet, there are witnesses and people I have got to speak to. My to do list just keeps growing."