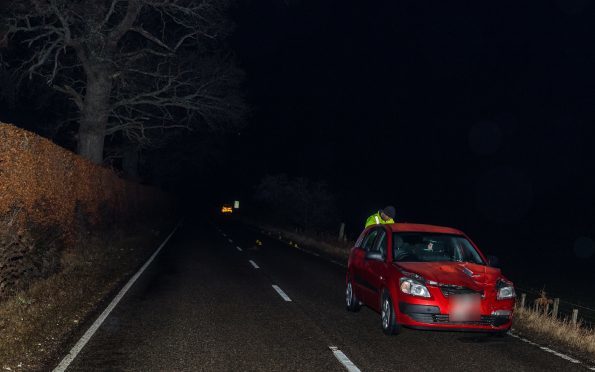 A 47-year-old cyclist was killed on New Year's Day after being in an accident with a car on a Highland road.
The man, named locally as William Williamson – also known as John – from Kiltarlity, was in a collision with a Kia Rio on the A862 road at Meikle Phoineas at about 7.20pm on Monday.
It is understood he was cycling home after visiting members of his family in Kirkhill.
Police have appealed for witnesses following the incident.
Mr Williamson's family were too upset to speak yesterday.
Kiltarlity Community Council Chairman, Norman Grant, said: "It's a terrible thing that's happened and at a bad time of year, with Christmas and the holidays, and my thoughts are with his friends and family at this time."
A police statement released yesterday said that the cyclist died at the scene of the incident.
On Monday night, a number of yellow incident marker cones could be seen on the road several feet behind where the red car had come to rest, facing in the direction of Beauly.
The road was closed to allow access for emergency services and for crash scene investigators to carry out their work, and reopened at 1.50am yesterday morning.
The statement read: "Police are appealing for witnesses following a one vehicle collision on the A862 at Meikle Phoineas by Kirkhill on Monday night.
"The collision happened around 7.20pm on the straight section of road east of Meikle Phoineas by Kirkhill and involved a car and a pedal cyclist."
Sergeant Gregor Hay, of the roads policing unit, thanked motorists for their assistance and patience during the police inquiry, adding: "As part of ongoing inquiries, anyone who witnessed the collision who has not already been in touch is urged to contact police on 101."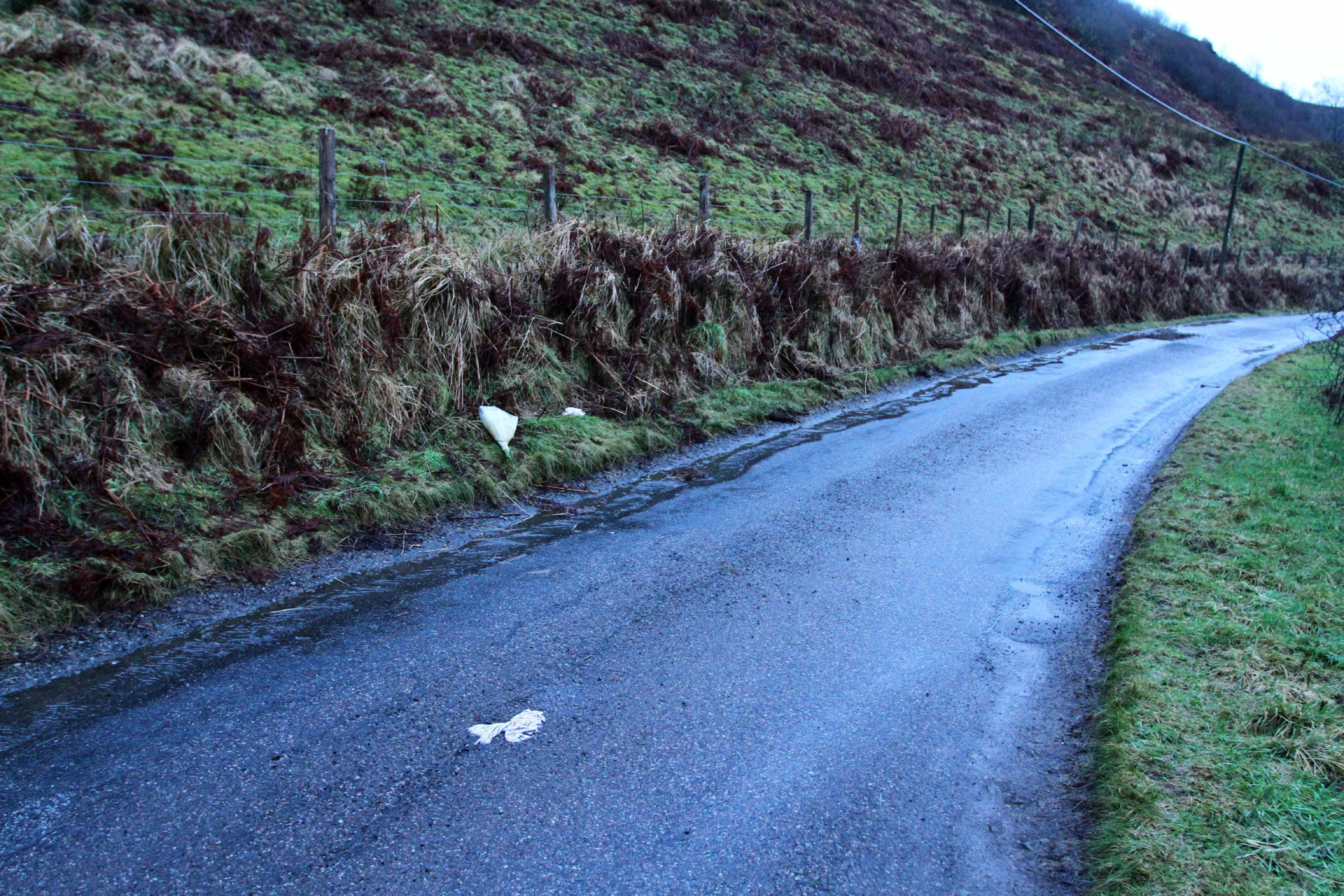 A fire service spokeswoman said that two appliances – one each from Beauly and Inverness – were sent to the scene and assisted with traffic management.
It also emerged yesterday that a 42-year-old man was killed after a quad-biking accident near Oban on New Year's Day.
The man, named locally as Paul Thomson, died following the incident, which involved no other vehicles apart from the quad bike, on Lerags Road, Lerags, at about 8.40pm.
Flowers had been laid at the scene of the accident yesterday.
The man's family were too upset to speak last night.