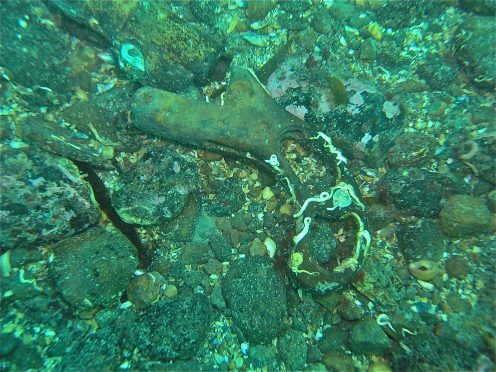 A "world class" £5m centre is in the pipeline to tell the story of one of Scotland's most heartbreaking losses of life.
More than 200 islanders were killed in the infamous Iolaire disaster on New Year's Day, 1919.
It was one of the worst maritime disasters in UK waters during the 20th century. The ship was carrying sailors who had fought in the First World War back to Lewis.
But as the Iolaire approached Stornoway, a few yards offshore – and a mile away from the safety of the harbour – she hit the infamous rocks "The Beasts of Holm", and eventually sank. The tragedy claimed 205 lives.
Now the story of the worst peacetime shipping disaster since the Titanic could be told in a centre dedicated to the tragedy.
Businessman Stewart Graham – who started his Inverness-based Gael Force Group as a small creel-making firm in Stornoway on Lewis in the 1980s – has suggested constructing the centre at Stornoway's Number One pier.
Mr Graham said the proposal was at an early stage and would be open to public consultation later this year.
The Iolaire Working Group is planning commemorative events in the run up the 100th anniversary and announced news of the centre plans after Mr Graham shared his vision of the scheme with them this week.
"The centre, which is currently at a very early planning stage, will be based in Stornoway and will tell the story of the Iolaire tragedy," said the group.
"It will also include an exhibition area, a high-end destination restaurant and all in all, will provide a high quality visitor experience.
"It is anticipated that a project plan will be completed by December 2018 with a view to works beginning in 2020. A very exciting development."
A public meeting is being planned for Stornoway Town Hall when the outline of the proposal will be made available for public consultations and comment.
The men aboard the HMY Iolaire were looking forward to being reunited with loved ones when the ship struck the Beasts of Holm. There were only 79 survivors.
Scarcely a family was left untouched in the close-knit communities of Lewis and Harris.
So many people died that the area ran out of coffins and they had to be brought in from elsewhere to bury the dead.