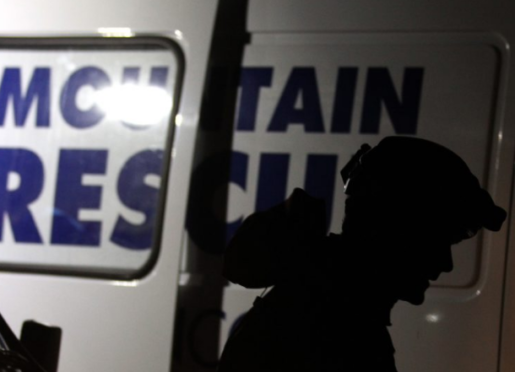 The family of a Norfolk man has paid tribute to the loving father who died after a fall on a Lochaber mountain.
The inquest into the death of Christopher Fryer, 38, from Martham, yesterday heard at Norfolk's Coroner's Court that he died "doing what he loved".
Speaking afterwards, Mr Fryer's mother Jackie Brooks said: "We're devastated. We all miss him so much. We got to see him grow up, but he'll never see us grow old.
"The only comfort we'll be able to take in the future is that he died doing what he loved."
Mr Fryer died on February 24, having fallen 100 yards down the Sgurr Thuilm mountain, and died at the scene having suffered head and neck injuries.
Barry Brooks, Mr Fryer's step-father, said: "He never did anything he wasn't good at. He was never that interested in school, but he worked on the oil rigs off Great Yarmouth and had just got a new job managing them inshore."
Mr Fryer's father Paul Fryer added: "He never did anything unless it was difficult, unless it was a challenge for him. He was always popping in and telling me about the next crackpot idea he'd had.
"He was never miserable. If he wasn't working he was walking, or in the pub playing pool with the cue he'd had made especially. Or he was in the garden, having a barbecue with the family."
"He had such a good heart," Mrs Brooks said. "He adored his boys and was always taking them camping with him. He was a brilliant family man."
Mr Fryer leaves behind his wife Louise, two sons aged 12 and eight, and two step-children.
Area coroner Yvonne Lake came to the conclusion that it was an "accidental death", and offered her condolences to the family following the "horrible, horrible accident".