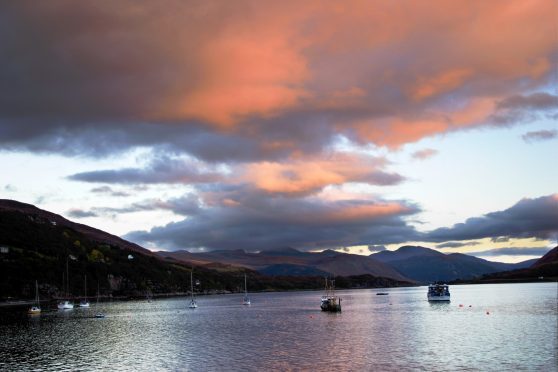 The 14th installment of the Loopallu festival took place over the weekend with organisers hailing the event a success and thanking their "resilient audience."
The event took place for the second year at Ullapool Pier and was opened by Highland ceilidh band Tweed.
Upcoming Hebridean band Peat and Diesel also performed over the course of the weekend.
Event organiser Robert Hicks said: "It has been another vintage year for all different kinds of reasons.
"We faced a challenge with the weather but we have a very resilient audience who all contributed to what was a fabulous weekend."
Renowned crime author Val McDermid was also in attendance as a literature event also took place at the event in conjunction with the Ullapool Book Festival.
Mr Hicks added: "It was fantastic to see everyone coming together and talking with each other and for some wonderful relationships and friendships to blossom, which is really what the event is all about.
"We are blessed to have such a loyal bunch of supporters.
"Two of the biggest hotels are already fully booked for next year, which is testament to the event."
For the first time at the festival, Loopallu organisers teamed up with the Highland Liquor Company to launch a brand new gin exclusive to the festival.
The own brand gin was of such success that local shops ran out in less than 24 hours, as all 350 limited edition bottles were snapped up by eager revellers.
A delighted Mr Hicks added: "Our gin went down exceptionally well. People were coming up to us on site asking where they could buy it and we had shops on the phone telling us they needed more.
"The gin went on sale at Friday lunchtime and was fully sold out by Saturday morning, so it really was a hit."
Alabama 3 closed proceedings on Saturday evening.
Mr Hicks added: "Alabama 3 were phenomenal, but the success of the festival was the sum of all its parts, with all our acts adding a neat sparkle to what has been a fabulous weekend.
"We look forward to seeing everybody again in 2019."
'Don't be a pain in the butt'
A schoolgirl from Ullapool asked revellers not to be "a pain in the butt" – urging them to dispose of cigarette butts in specially made buckets.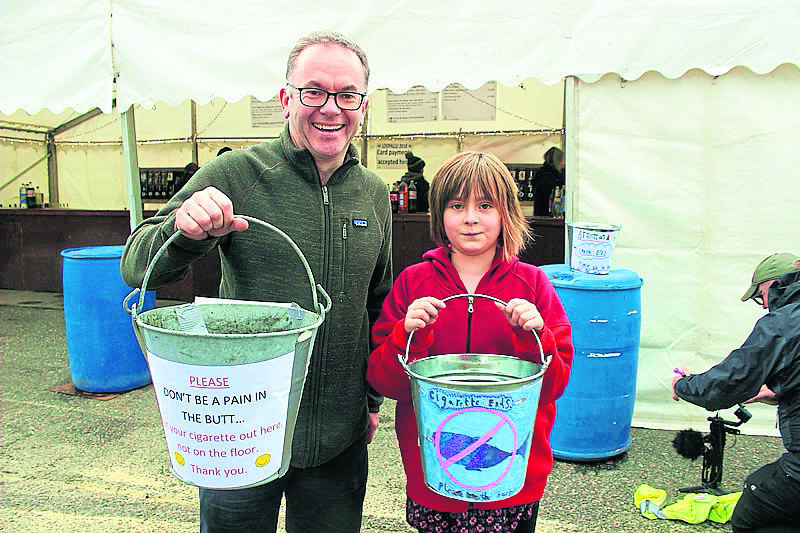 Megan Ross came up with the idea of providing safe disposal buckets at the Loopallu festival after discovering over 4.5 million cigarette are littered each year nationwide and feared those attending the festival would drop cigarette butts which would be washed into the ocean or end up littered across the beach.
Toxic chemicals such as arsenic, more commonly used as rat poison, and lead from the butts have been found to contaminate water which in turn harms the creatures for whom the ocean is their home.
Around 98% of cigarette filters are made from plastic fibres and can take numerous years to break down. Animals face exposure to these when they are mistaken for cotton and unsuspectingly consumed.
Nine-yer-old Megan and her classmates were invited down to the festival site at Ullapool Pier by organiser Robert Hicks as posters and buckets were put in place around the festival site.
The children at Ullapool Primary School have been very proactive in tackling environmental issues, with the village now declared a plastic straw free zone thanks to a campaign launched by pupils last Christmas.