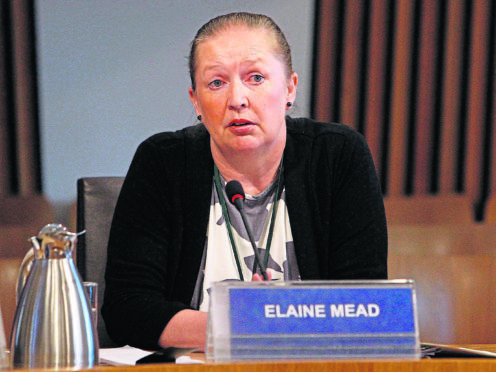 The Auditor General has put staffing issues as a central factor in the future financial success of NHS Highland.
Caroline Gardner wants a robust leadership to be in place to guide the health board, and deliver the change needed to make it financially secure.
In July, Professor Elaine Mead, chief executive, announced her decision to leave NHS Highland in December 2018, after 13 years with the board.
She was appointed in 2005 as the chief operating officer before being appointed chief executive in January 2010.
Announcing her decision to leave NHS Highland, Professor Elaine Mead said:  "It has been an absolute privilege to have spent my career in the NHS, with the best of times here in Highland."
The audit Scotland report mentions staff, or staffing issues more than any other, non-financial subject in its 13-page document.
The report states: "Stability in the future leadership of the board will be required to deliver the financial plans and strengthen wider governance and it is anticipated the financial challenges the board faces will deteriorate before improvement can be achieved.
"The chief executive leaves the board at the end of December 2018 and the director of finance is acting on an interim basis.
"This creates risks around the future leadership of the board alongside the need to improve governance as a result of an external governance review, published in July 2018.
"Fostering an organisational culture that is open and ready to address the challenges ahead will be important."
A direct assessment of staff and their ability to deal with issues is flagged up in one of its concluding points: "It is important that the board puts in place an action plan accompanied by the necessary capacity and resources to deliver it, in order to address the issues the board are facing, whilst recognising that the necessary change will take time to implement."