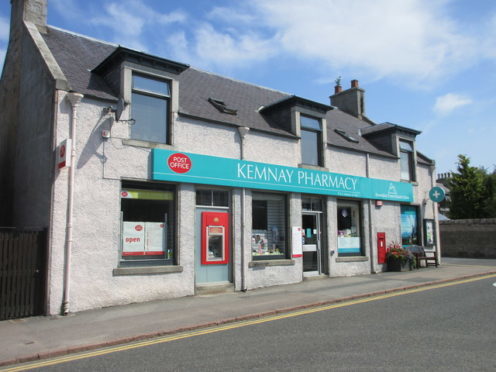 Kemnay's post office will close its doors tomorrow, having operated from the same building for the past 130 years.
The closure is said to be temporary, with officials revealing last month that the current post-master had resigned.
It is unclear, however, when the village will again enjoy the service and concerned locals have launched a petition to ensure the Post Office knows it is wanted.
Melanie Jones, who has lived next door to the post office for 25 years, said the closure would require residents to undertake a 10-mile round trip to Inverurie to buy stamps.
So far, she has collected 250 signatures.
"Local businesses and the library use the post office for banking, as our bank closed years ago," said Dr Jones.
"A post office is an essential hub of the community. It really matters.
"Apparently the new model of modern post office fits better with shops with extended opening hours, since this is what the public expects.
"We hope therefore that one of the supermarkets in Kemnay will consider taking in the post office to help the local community."
Any comments about the closure of Kemnay post office can be sent via e-mail to comments@postoffice.co.uk.
A Post Office spokesman said: "We are seeking a new partner to take on the post office.
"Any local retailers interested in this business opportunity should contact us on 0333 345 5560 or e-mail NTquestions@postoffice.co.uk."