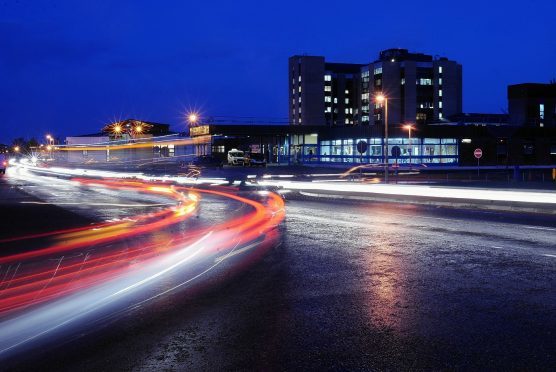 Health campaigners believe the far north economy is losing out by as much as £12 million a year as a result of the daily exodus of patients heading down the A9 to get treatment at Raigmore Hospital in Inverness.
That excludes the impact on the loss of senior NHS posts which have been axed in the area in recent years.
Caithness Health Action Team (Chat) flagged up the financial cost as it highlighted another hospital service which it claims should be made available in Wick to cut down on the number of marathon hauls south patients are having to make.
It believes Caithness mothers of babies born in Raigmore are having to make quick return trips if their offspring requires a hearing test under particular conditions.
Chat chaiman Bill Fernie said it is one of a wide range of procedures, tests and minor operations which patients should be able to access at their local hospital.
It has estimated that people from its area are clocking up three million miles on the 11,000 trips a year they are making to Raigmore.
Mr Fernie said yesterday: "I have been looking more into the economic impact of the centralisation of services at Raigmore.
"When patients travel to Inverness, they tend to shop there and that is, of course, to the detriment of the high streets in Thurso and Wick.
"We have calculated that this would add up to about £2 million a year in direct spend lost to businesses in Caithness.
"If you follow that through with the multiplier effect of £4 to £6 for every £1 spent, you're talking a total loss of between £8 and £12 million."
Chat was informed by a mother that after returning home from giving birth in Raigmore that she had to make a quick return to the city hospital for an auditory brainstem response test on her baby. NHS Highland said it is taking steps to reduce the number of Caithness outpatients who have to travel to Raigmore.
A spokeswoman said audiology testing on newborns is available at Caithness General.
She said: "If they have two fails, then they do have to go to Inverness as it is where the specialist service is based.
"Babies who have been in the SCBU (Special Care Baby United at Raigmore) and on a specific antibiotic also go to Inverness for this testing."