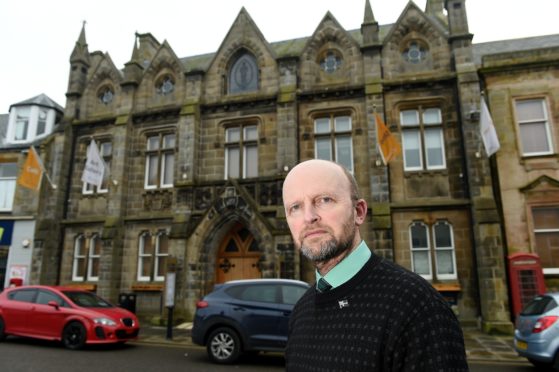 Members of the public are to be asked their thoughts on how Highland town centres can be improved.
A consultation on the Caithness and Sutherland Town Centre Strategy will go live on Friday, looking for feedback about Brora, Dornoch, Golspie, Thurso and Wick.
Highland Council has identified a series of potential moves to make the areas more attractive, active or accessible for residents, workers and visitors.
Public feedback will then be used to form a more finalised strategy on the way forward.
The project follows a string of "health checks" carried out last year by the council.
Richard Gale, chairman of the Sutherland County Committee, said: "Town centres in Sutherland are at the heart of our communities and we must help to find ways to make the most of them.
"I'm very pleased to see the strategy being prepared as it will set out a plan for addressing the issues which were found as part of last year's town centre health checks."
And Matthew Reiss, who chairs the Caithness committee, said: "We need to ensure that town centres are thriving and attractive places.
"The town centre health checks provided us with valuable data about the current situation in our main town centres and this strategy document now provides an excellent opportunity to set out what needs to happen to deliver the change that's needed."
The consultation will run until August 23.
Feedback can be left at consult.highland.gov.uk, libraries, the council headquarters or by emailing devplans@highland.gov.uk for a print copy.