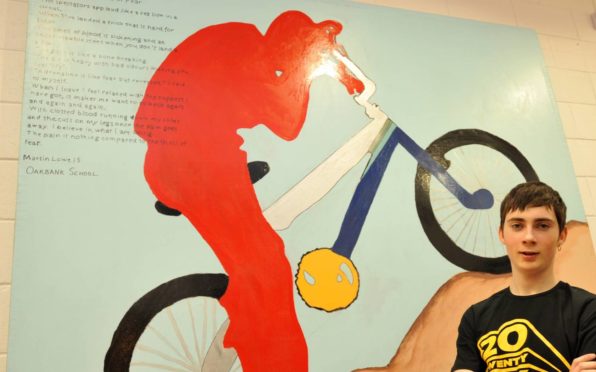 Those living in the £500,000 homes that line the leafy "Oakhill Grange" neighbourhood in Aberdeen's west end will never truly know what and who went before them.
The laughter, tears, mischief and misdemeanour that once rippled through the classrooms and special units of the Oakbank residential school now live on only in the memories of the former pupils who called it "home" for a year or two.
Tales from those exuberant days will no doubt be retold over a few drinks when the once-troubled youngsters meet again as adults at a special reunion next month.
At the event, they will also remember and pay tribute to their many classmates who have sadly "fallen".
One of those was Martin Lowe, a youngster from Thurso who was among the last cohort of pupils to attend Oakbank, and was still there around the time it closed in 2008 to make way for Oakhill Grange.
Once-troubled youths reunite to honour their 'fallen' classmates after series of tragedies
Opened in 1879, the residential school was the main facility for 11 to 16-year-old children with emotional and behavioural problems in northern Scotland, and the oldest in the nation before it shut.
Like many of its pupils, Martin had suffered significant trauma at a young age, with the death of his 30-year-old mother, Sharon, when he was just nine.
He went to stay with his grandmother Isabella in Thurso, and he attended local schools before issues with his behaviour led to him being sent to Oakbank, more than 200 miles from his home.
While in the Granite City, Martin spent almost every week night and weekend on his BMX at Transition Extreme.
He even donated a painting he produced of a BMX rider in action to the centre to show his appreciation for the help the staff had given him.
"I really wanted to give something back as a thank you and I thought that a painting would be ideal as it mixes my two passions of art and BMX-ing," he said at the time.
But after Oakbank closed, and barely a year after being photographed at Transition Extreme, Martin was back in Caithness and up in court in Wick in 2009.
The 17-year-old had been arrested after diving into Wick river and telling coastguards he wanted to drown.
The incident came just two days after he was put on probation following a rooftop stand-off during which he threatened to jump from a three-storey tenement, and threw chimney-pots and tiles at police.
Despite a sheriff being told the teenager was a suicide risk, and that he was "terrified of going back to prison", Martin was sentenced to seven months detention.
In March 2011, he was then banned from entering Caithness after breaching his probation and for going on a vandalism spree when he was evicted from a temporary home.
The court was told at the time that Martin was "not considered suitable for a drug testing and rehabilitation order".
Four months later, aged 19, Martin was found dead in his room at a guest house in Inverness, with a post-mortem report showing he had taken heroin and other drugs.
Mrs Lowe, his 77-year-old grandmother, said: "Put it this way, he was a loveable rogue.
"He would do things for you and help you. He was nice, he was lovable, you can say that. He is well remembered."
One young person every week goes straight from care system to homelessness
She added: "He stayed with his mum until she died, and then he came to me. His mum died long before he went to Oakbank.
"He blamed himself for her death – it was nothing to do with him, but he blamed himself. He was his own worst enemy."
Martin's story echoes evidence submitted in May to a Westminster select committee inquiry into the soaring number of drug-related deaths in Scotland.
It found that, as well as mental health problems, stressful and traumatic experiences in childhood can increase the likelihood of a person developing problematic drug use in later life.
Drugs are believed to have caused or contributed to the deaths of close to 20 premature fatalities of pupils who attended Oakbank between the mid-1990s and its closure.
Among those who had gone to the school in the mid to late 1990s, that figure includes a 16-year-old, two 17-year-olds, an 18-year-old and a 19-year-old, as well as about five who were in their 20s.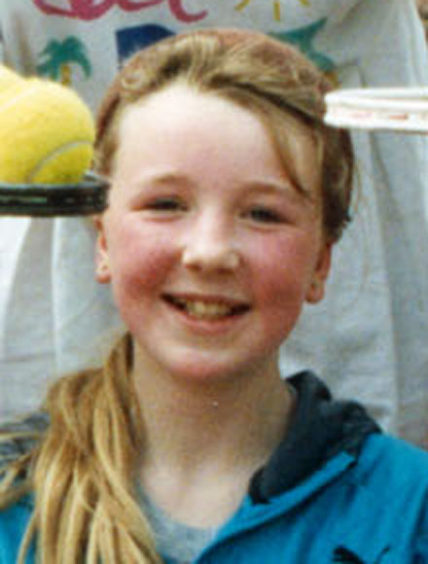 The death of 28-year-old Angela Spear, in Inverness in 2008, was the highest profile of them all, however, because it was the first of five drug-related fatalities recorded in the Highland capital in under a month that year.
She attended Oakbank in 1995, and was one of about seven or eight pupils who are thought to have stayed at the school that year, only to lose their lives far too young.
One of Angela's classmates was Aaron Arthur, a recovering drug addict, who was 31 when he was left for dead by his murderer after being stabbed through the chest while he lay in bed in a Peterhead flat in 2012.
Because, as well as drugs, violence has been, and is, another unfortunate fact of life for many young adults who have been through the care system.
Often they are the victims, other times they are the perpetrators, and sometimes they can be both.
At 16, Sarah Jane Massie almost died after being stabbed five times in an Aberdeen flat, including through the heart, by another former Oakbank pupil in 1999.
At the High Court in Glasgow last month, 20 years later, she pleaded guilty to stabbing a 41-year-old man during an attack in George Street, Aberdeen.
Several other former pupils at the school are believed to have served time in jail for violent incidents, including one for culpable homicide.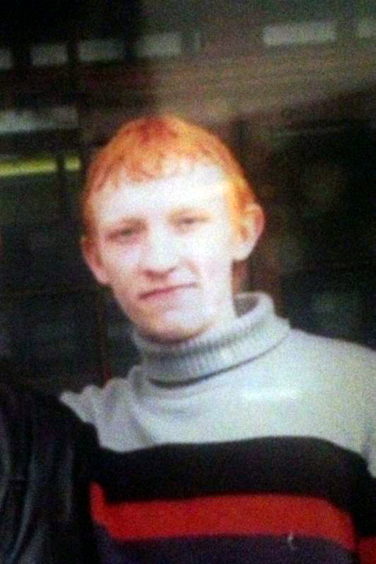 Meanwhile, Jordan Jones, who attended the first Oakbank reunion organised by his late classmate Rachel Whyte in 2015, did so just a few months after suffering a brain injury when he plunged down a 15ft embankment  onto an Aberdeen street.
Because police officers were there at the time of the incident, reportedly chasing the then 25-year-old with a dog, a review was carried out. The force was cleared of any wrong-doing.
In a second incident a year after the last reunion, Jordan was left with "catastrophic brain injuries" after he was repeatedly punched, kicked and stamped on by two men and a woman in a flat in Aberdeen.
Another former pupil, Derek Youngson, was killed in a Fraserburgh fire that remains unsolved to this day.
If anyone appears to have been let down by the criminal justice system, it was Dylan Stickle.
The 25-year-old Shetland man, who was sent to Oakbank at the age of 15 and subsequently lived in Aberdeen and elsewhere, was a remand prisoner when he was found dead in his cell at the city's prison in 2006.
A fatal accident inquiry heard that Dylan had attempted to harm himself on several occasions, including at the Craiginches jail just a few months before his death, according to a Shetland Times report of the hearing.
When he was again remanded in Aberdeen prison in October of that year, three days before his death, he was not assessed as a "risk" because the reception officer failed to read his notes and a reception nurse was unable to access the files.
A criminal justice social worker in Lerwick advised the prison social worker by fax that Dylan wanted to harm himself, but the letter was not given to the reception authorities.
The procurator fiscal in Lerwick also dictated a letter to be faxed to the prison governor stating that he was a suicide risk, but there is no record that it was received.
A sheriff ruled that his death in the prison that night might have been prevented if the proper procedures had been followed.