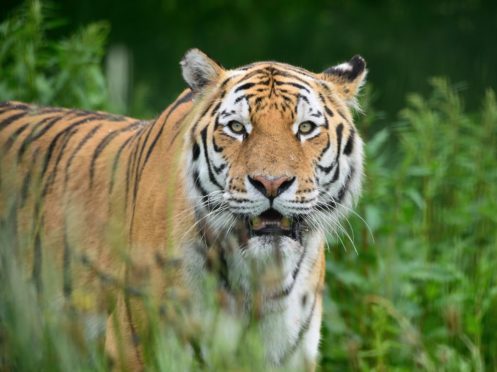 A rare Amur tiger that had been living in the Highlands for the past seven years has died.
Tributes have been paid to 10-year-old Marty, who lived at the Highland Wildlife Park near Kincraig.
The wildlife park said on social media that Marty had been experiencing health problems and died following a veterinary procedure.
Their statement said: "He was hugely popular and will be greatly missed. Our thoughts are with everyone who worked with him."
Marty arrived at the park from the Czech Republic in 2012. He was paired with Dominika and fathered cubs Murray and Viktor a year later.
Amur tigers are endangered, with around 450 estimated left in the wild.