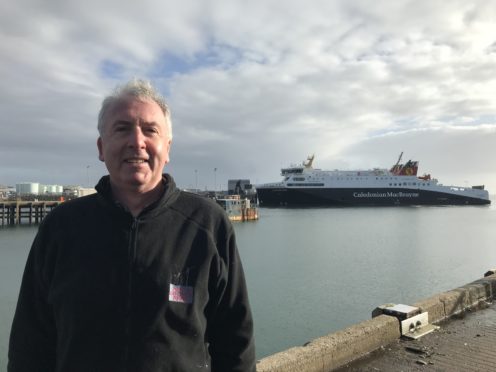 An innovative plan to use hydrogen produced at island wind farms to power the ferry network has been announced by Point and Sandwick Trust.
Yesterday, the trust published a feasibility study to assess the suitability of using hydrogen produced from local wind farms to power future ferry services operating in the Western Isles.
The project looked at the practical and economic feasibility of using new island wind farms to produce zero-carbon "green" hydrogen fuel for future types of clean emission ferries operating on the established Caledonian MacBrayne routes.
The group worked with industry professionals including Wood, Siemens-Gamesa, Engie, ITM, CMAL, Johnston Carmichael and Ferguson Marine to compile the report.
Although trials elsewhere have used surplus electricity to drive small ferries, this does not reflect the full economic cost of switching from marine oil to hydrogen.
The Western Isles study is the first to look at the feasibility of using electricity derived from a local wind farm built specifically to power shipping on existing and established ferry routes.
Point and Sandwick Trust, project manager Calum MacDonald said:  "This is an exciting first step towards a future where zero-emission ferries are serving the Western Isles using hydrogen sourced from local and renewable wind power.
"We need to make our ferries zero-carbon to protect the planet but at the same time we need to use our local, renewable resources to fuel those ferries to protect and strengthen our communities.
"The most exciting finding of the study is that the price gap between using imported oil and local renewables is smaller than many would have expected. "