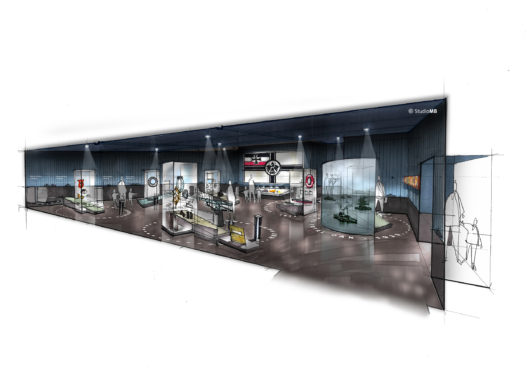 The incredible naval, trade and seafaring heritage of Scapa Flow in Orkney is being brought back to life.
Work to restore and improve the Scapa Flow Museum is to begin in September.
This follows a decision by Orkney Islands Council to take forward a revised project at Lyness.
The museum's role is to chart Orkney's military involvement in the First and Second World Wars and provide a safe home for a major collection of wartime artefacts, many of national and international importance.
The aim is to concentrate efforts on renovating the historic pump house and on building an extension to the museum.
Council Leader James Stockan said: "This is a project of tremendous significance for Hoy and for Orkney as a whole.
"It has taken longer than we first hoped to get to this stage and it will be excellent for all involved to see work getting underway soon.
"I am delighted that like the council, the project's external funders remain fully committed to the scheme.
"When complete, the restored and extended museum will for the first time in many years open all year round, encouraging more people to visit Hoy and boosting tourism throughout the island."
The National Lottery Heritage Fund is providing £1.155million towards the project.
Caroline Clark, The National Lottery Heritage Fund's director of Scotland, said: "Scapa Flow has an internationally important story to tell and thanks to players of The National Lottery, that story will soon be shared with many more people."
The revised project involves the restoration of the former oil pumping station at the heart of the museum, the enhancement of interpretation and displays, and the creation of a new extension which will house an exhibition space, cafe, toilets and information areas.
After a competitive tendering exercise, the contract for the work has been awarded to Orkney Builders (Contractors) Ltd.
The company's managing director, Stephen Kemp, said: "We're delighted to be involved with this construction project which is hugely important to the local community of Hoy and to Orkney's heritage.
"We look forward to working with the design team and client on this exciting and challenging contract."
The funders of the project are the council, the National Lottery Heritage Fund, Historic Environment Scotland, the Orkney LEADER 2014-2020 programme, Highlands and Islands Enterprise and Museums Galleries Scotland.
A temporary exhibition on the wartime history of Scapa Flow is on show at the Hoy Hotel while the museum is closed. This has been part-funded through the Island of Hoy Development Trust.
The refurbished museum is expected to re-open during the summer of 2021.