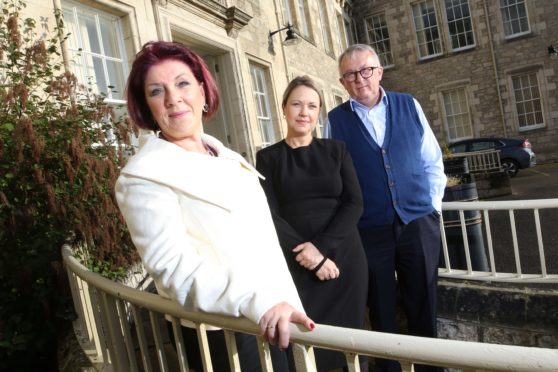 A fuel poverty summit will to be held in Sutherland later this year.
Yesterday, the Sutherland Fuel Poverty Working Group met Jamie Stone MP and Gail Ross MSP to talk about the problems faced in rural communities when it comes to keeping homes warm and dry at an affordable price.
Yesterday, Mr Stone and Ms Ross met with the group in Golspie and threw their support behind working together to eradicate the "unfair" fuel bills residents in the region are experiencing.
Local councillor Deirdre Mackay, who is the chairwoman of the working group, welcomed the support adding that the issues of Sutherland must be at the heart of future policy to address the inequality.
She said: "There is a new strategy being delivered in Holyrood and we need to make sure our issues are given serious attention.
"We know that we have people who are living in one room as they are unable to heat their homes adequately. We know we have people who are sleeping on settees with blankets as they can't afford the prices and that is utterly unacceptable.
"There are complex issues here and the issues of Sutherland have to be at the heart of any solution moving forward to rid the inequality we are facing."
The fuel poverty summit date is still to be announced – but Mrs Mackay was optimistic about the move that could deliver change to those most affected.
Previously, the group highlighted some families in the region on a household income as low as £10,000 have been forced to shell out up to £4,000 in order to heat their homes.
Jamie Stone MP added: "It has become apparent that those in receipt of benefits are facing disproportionately higher heating bills than anywhere else in the country and they simply don't have another choice.
"The meeting was extremely worthwhile and steps are now being put in place to give us the ammunition to make a case for a new benefit to better reflect the issues and to really help people."