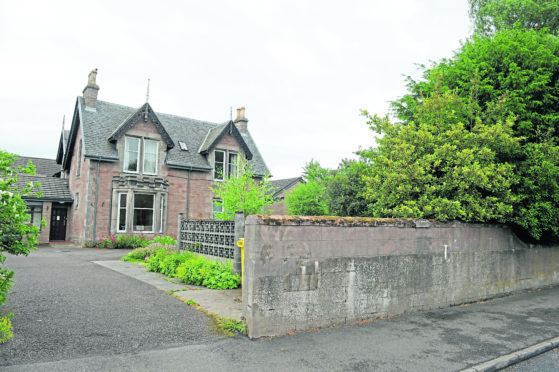 Inspectors have revealed the shocking conditions which forced them to seek the immediate closure of an Inverness care home – and to urgently rehome its 25 residents.
Elmgrove Care Home shut its doors last year when its licence was revoked by the courts following the visit.
All 25 residents at the Ballifeary Road building were placed in alternative accommodation at the end of October, with former owner Eleanor Mackay conceding the move was "the end" for the troubled facility.
The Care Inspectorate has now published alarming details laying bare the state of the care home when staff visited.
Inspectors found the home to be "unsatisfactory" across all areas, and identified several high-risk failures which led to "serious risk" to the "life, health and well-being" of those living there.
In the damming 16-page dossier, inspectors stated: "We identified wide ranging, serious failings in the way the care home operated.
"We concluded that there was a serious risk to the vulnerable older people's life, health and well being."
Within their findings, inspectors painted a grim pictures of the hazardous conditions faced by its patients, leading to instances of "physical harm and emotional distress."
One resident living with dementia sustained injuries after leaving the building unnoticed through a faulty fire door on at least two separate occasions.
Insufficient staffing was found to play a part in the state of affairs.
On one occasion, a single member of staff was left to cover night duty alone whilst trying to meet the needs of 23 residents living there at the time.
Meanwhile, nutrition proved to be a major failing for the city care home as staff raised concerns at being told to cook with spoiled vegetables – while refraining from purchasing "luxury" items such as cakes and biscuits.
The report added: "We had serious concerns about the stability of the whole team.
"The provider's failure to ensure staff had the necessary knowledge, skills and support to provide safe care posed a serious risk to people's life, health and well-being. We had no confidence that the provider had the knowledge, skills, resources or motivation to improve."