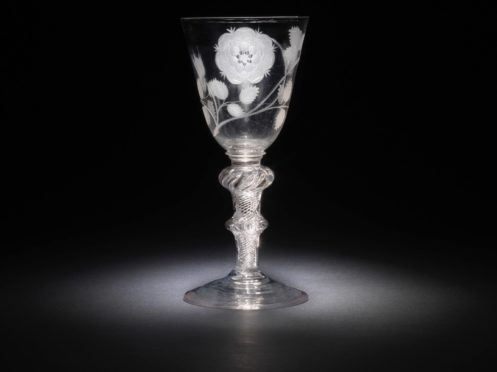 An international auction house is coming to the north for two charity events.
Bonhams Auctioneers will be at the Highlanders Museum in Fort George on March 10th and at Attadale Gardens in Strathcarron the following day.
The Highlanders Museum is hosting a valuation day with Bonhams specialists giving members of the public the opportunity to find out what their treasures are really worth.
Valuations of all things Scottish including pictures, works of art, silver, jewellery, books, furniture, ceramics, glass and arms & armour, will be given and entries will be accepted for the annual Scottish Sale, held on May 20 in Edinburgh. A spokesman said: "Over the years, Bonhams' Scottish Sale has featured works by major artists including Maclauchlan Milne, Cursiter, Redpath, Gillies and Hunter.
"The sale is however much more than just paintings, it is a major platform for Scottish Decorative Arts. Jacobite artefacts, rare provincial silver, early oak furniture, fine books and maps, colourful Wemyss pottery, Highland broadswords, dirks and pistols all rub shoulders with the very finest contemporary Scottish design."
At Fort George, the Bonhams Scotland team will be joined by London specialists Chris Allen (Arms and Armour), William Threllfall (Sporting Guns), John Millenstead and (Coins and Medals) for this valuation day.
For a donation of £5 for one item or £10 for three items to support either the Highlanders Museum for Fort George or Highland Hospice for Attadale, the experts will give an estimate.
The experts will be at Fort George between 10am and 2pm on March 10 and then at Attadale for between the same hours on March 11,
For further information on the valuation days please email scottishsale@bonhams.com or call 0131 225 2266.