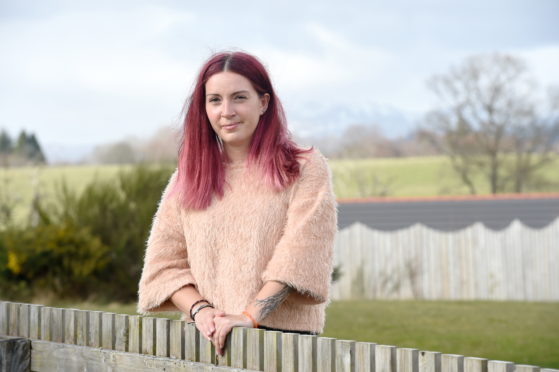 A pair of Highland posties who found themselves stranded overseas say they are relieved to have finally returned home.
Muir of Ord couple Sarah-Louise Macpherson, 29, and her partner Martin Roberts, travelled to Vietnam and Cambodia in Asia for what was to be a dream holiday.
But they instead found themselves stranded in Cambodia's capital of Phnom Penh as nationwide coronavirus restrictions were imposed.
As they spoke of fears of becoming homeless within days, fellow backpacker Jerry Lewis reached-out with a plan to arrange a charter flight with the aid of a distant friend.
Thanks to his efforts, the couple successfully secured seats on board two Malaysia Airline flights bound for the UK.
After three flights and a 180 mile drive from Glasgow, the couple's harrowing ordeal came to an end as they finally reached home.
As the Inverness posties now return to work, Miss Macpherson expressed her thanks to both the airline and Mr Lewis.
She said: "To Malaysia Airlines and most of all Jerry, who organised the whole thing, all I can say is thank you. If it wasn't for them we'd still be out there, like so many still are.
"Personally I think the government have acted too slowly to respond to the pandemic and not updated information quickly enough.
"People haven't come home sooner because they were told they didn't have to.
"The majority of British citizens don't access to an endless pit of money and can't afford to book every flight home with the hope they don't get cancelled.
"No-one has received any refunds yet."
The Muir of Ord couple were among 103 individuals who made it aboard the chartered flight from Phnom Penh in Cambodia to Kuala Lumpur in Malaysia, before boarding a second flight bound for London.
Miss Macpherson said: "On Thursday a man called Jerry Lewis who was stranded like the rest of us said he may be able to get a charter flight after speaking to a friend of a friend in British Airways.
"To begin with the majority of us were sceptical that this could be true.
"To be given the opportunity to be on the flight you had to put your name on a list.
"You had to act fast though as we were all glued to our phones, constantly trying to find a way home. The whole situation was extremely stressful."
Looking back on their dream trip they say the harrowing ordeal has put them off travelling abroad in future.
The 29-year-old said: "Yes, it has put us off.
"Correct advice would have been helpful. We found out once we were stuck that all the advice we'd read or been given was out of date.
"The embassy has only started posting information online in the last couple of days.
"Much of that information was telling people to book flights that didn't exist.
"We were seeing EU citizens been repatriated and we couldn't even get past the barriers at our embassy."