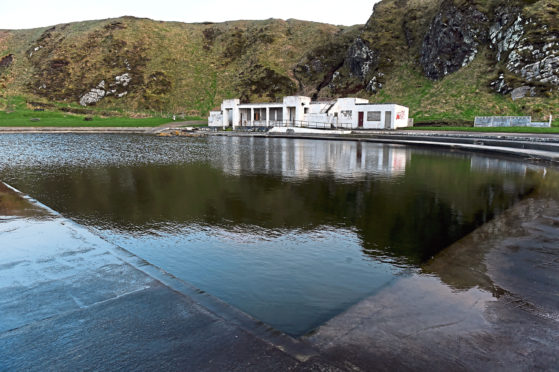 The beloved art-deco pavilion at Tarlair will soon be passed into the hands of a charity set up to care for the disused site.
Friends of Tarlair was established in 2012 to try to gain ownership of the site from  Aberdeenshire Council.
A number of asset transfer requests have been made over the years, although none have been successful.
But yesterday, during a digital meeting of the Banff and Buchan area committee, councillors unanimously agreed to begin the process of allowing the building to pass into the group's hands.
As part of a 99 year lease the group hopes to turn it into a café and outdoor activity space of use for the community.
Local councillor Mark Findlater said he was "fair chuffed" by the outcome.
He said the chairman Andy Kille and the planning officers had ensured everything, including insurance details, was satisfactory and that the Friends had "dotted the i's and crossed the t's".
Mr Findlater said: "It's just the pavilion at the moment but we know they intend to take the rest on in the future.
"It's good news all around as the group can access funds and carry on their work that I'm hugely supportive of."
Before the outcome of the meeting was revealed a member of the Friends of Tarlair said they were "frightened" the decision would not go their way.
They said: "We have worked so hard to get there and the thought of more appeals and more work for no outcome is a bit scary.
"Our case for the sake of regeneration, Macduff, the north-east, the good of the community, education, nature, historic environment, health and fitness into the future is so strong, we can only hope for a sensible decision."
The Friends of Tarlair believe the pavilion would be a platform for "positive growth" for Macduff.