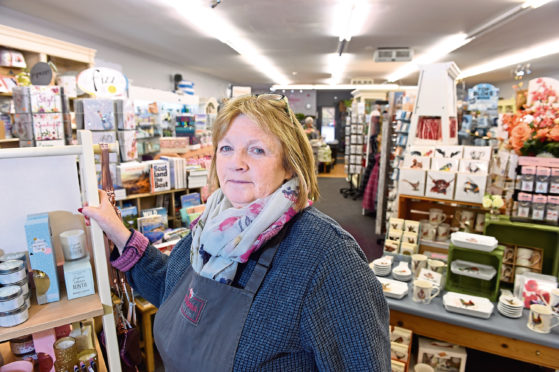 Three Alness businesses are responding to the covid-19 crisis by using their kitchens to cook 85 lunches a day for a 'meals on wheels' service set up for the vulnerable in their area.
Yesterday, staff at the Station Hotel produced haggis, neeps and tatties, followed by chocolate fudge cake and strawberries for delivery to the needy by a team of volunteer drivers.
The hotel supplied all the food for the meal, apart from the strawberries, which were donated by a local supermarket.
Jill Munro's family own the Station Hotel.
She said: "As a family we've had huge support for the hotel from the community so it's great to step in and offer support back."
The hotel will supply meals four days a week, with Bruce's fish and chip shop covering one day, and local councillor Carolyn Wilson's business, The Larder, covering the remaining two days.
Mrs Wilson said she loves cooking and is undaunted by the challenge.
She praised local supermarkets for their donations to the project, enabling her to whip up healthy quiches, salads, soups and puddings.
Any ingredients required to fill any gaps are paid for by her own business and items such as sausages come from her own farm.
She said: "A lot of older people have been left without money as they don't do internet banking and now can't get out.
"We're making sure they get a cooked meal every day and that they're alright when our volunteers deliver it."
Mrs Wilson said she is looking into the possibility of sourcing funds to help the project continue into the future.