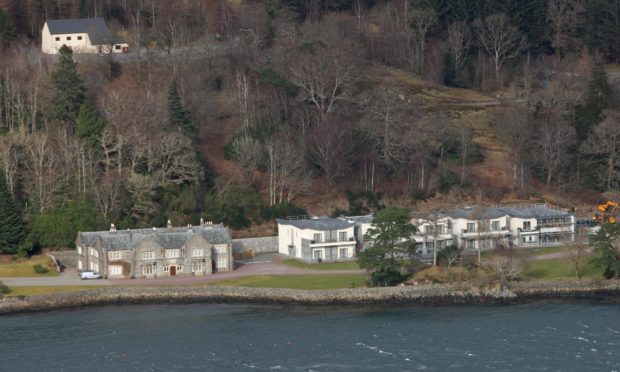 Controversial plans by the oil rich billionaire ruler of Dubai to build a lodge at his Scottish Highland retreat which he says he needs for his large family have been recommended for approval.
It follows a long-running row over the scheme which at last comes before Highland Council's North Planning Applications Committee on Tuesday.
Agents for Sheikh Mohammed bin Rashid al- Maktoum — who founded the Emirates airline — first applied for planning permission at Inverinate in Wester Ross over a year ago, the third attempt to get approval for the lodge.
Now councillors are finally being recommended to give the go-ahead, subject to conditions.
The scheme has caused an outcry locally. Roddy Macleod, 71, whose home is 65ft from the proposed lodge said it would invade his privacy and spoil the enjoyment of his home, which he has lived in for 35 years. Locals also say the proposed access road for the lodge will cause problems.
But council planning officer Graham Sharp's report says:"Moving the proposed building further to the west would increase the separation between it and its nearest neighbour, but again what is proposed by the submitted scheme would not result in a situation where it is considered that refusal on the grounds of adverse impact on the amenity of the existing neighbour could be justified."
One neighbour even described it as "a land grab on the Trump scale."
Architects have reduced the size of the proposed building and said it will have six bedrooms rather than nine.
However this time it has drawn over 30 objections.