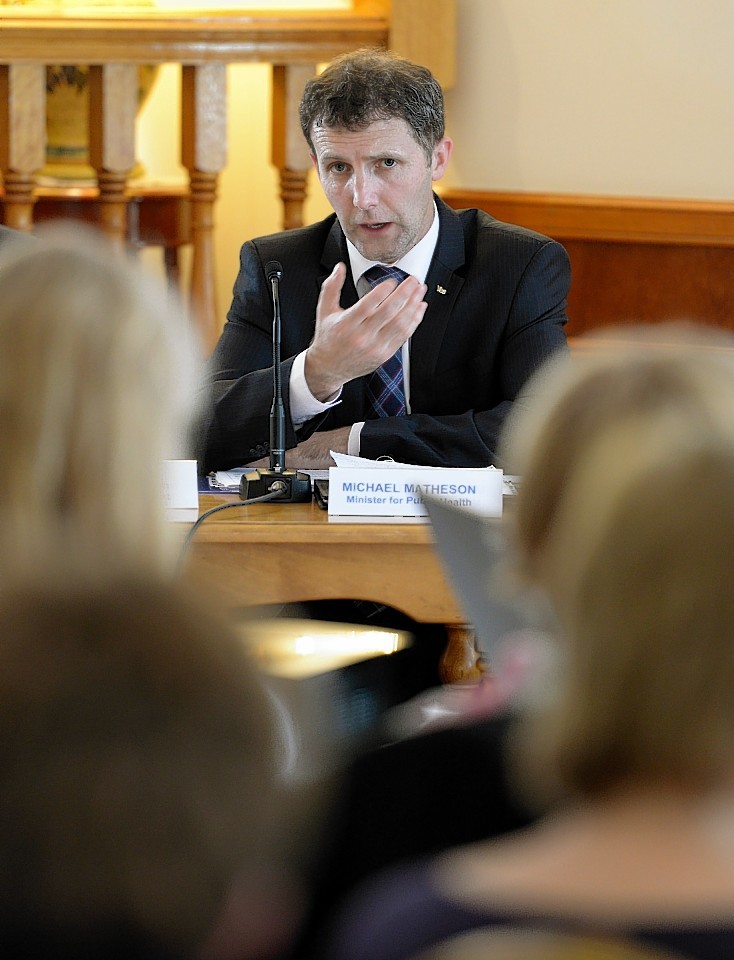 Suicidal people who turn up at Highland hospitals in a distressed state are not being given the help they need, it was claimed today.
A representative of a north mental health charity said they were being turned away or it was left to the police to care for them.
Chris Evans of Inverness-based HUG (Highland Users Group) Action for Mental Health, said suicidal people were being told it was "their right to commit suicide" if they wished to do so.
She said other responses included being told that it was "something they had to take responsibility for" or that it was a "lifestyle choice".
And she asked Public Health Minister Michael Matheson if it was acceptable for people who were suicidal and asking for help to be treated in this way.
At the public session of NHS Highland's annual review in Fort William, Mrs Evans also asked: "Is our perception that there is a gap in services for people who are experiencing distress, but are not seen as acutely ill, accurate?
"The NHS often does not admit such people to hospital despite them being suicidal, leaving the police to care for them but with neither the facilities or the skills to help people in this situation."
And she asked whether the situation could be improved by better liaison between Police Scotland, NHS Highland, Highland Council and service users and carers.
Mr Matheson replied: "Yes, there is a gap in services for those who present in distress, particularly at A&E departments.
"When I launched our recent Suicide Prevention Strategy for Scotland this was very clear and I decided that we would have a support strategy for dealing with issues such as self harm and a key part of that is dealing with issues of distress."
He said this strategy was aimed at people who presented at hospitals in distress and were not considered suitable for admission, but required help, support and guidance.
The minister said: "We are also funding a piece of work in Tayside about how we can better coordinate and link up the way in which the police, councils and third sector respond, along with the health service."