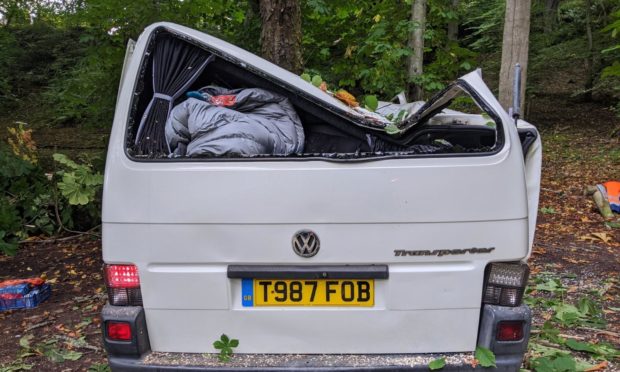 A holidaymaker whose campervan was destroyed by a fallen branch has thanked the kind Highlanders who rallied around to help.
Stefan Baranowski and his partner Alice Radford set off from their home in Bedfordshire to do the North Coast 500 (NC500) on September 20.
The couple made it as far as Golspie on their third day before disaster struck.
The pair were enjoying the Big Burn Walk when they were stopped by some concerned cyclists, alerting them that a huge branch had "wrecked" their Volkswagen campervan, which had been painstakingly renovated by Mr Baranowski.
Mr Baranowski said: "We met another chap as we walking back down who asked if we were the owners of a white van and he said 'it is absolutely wrecked'.
"At that point, we were just tying the rucksacks and ran down there as fast as we could.
"We got back down to the van around 4.15pm and this humongous branch off this tree directly above the van had completely crushed the entire roof of the vehicle and smashed all but one window.
"The roof was completely caved in.
"It was very unfortunate but we are incredibly fortunate that we were not in it. I wouldn't be here for sure if that was the case.
"We were just shell shocked."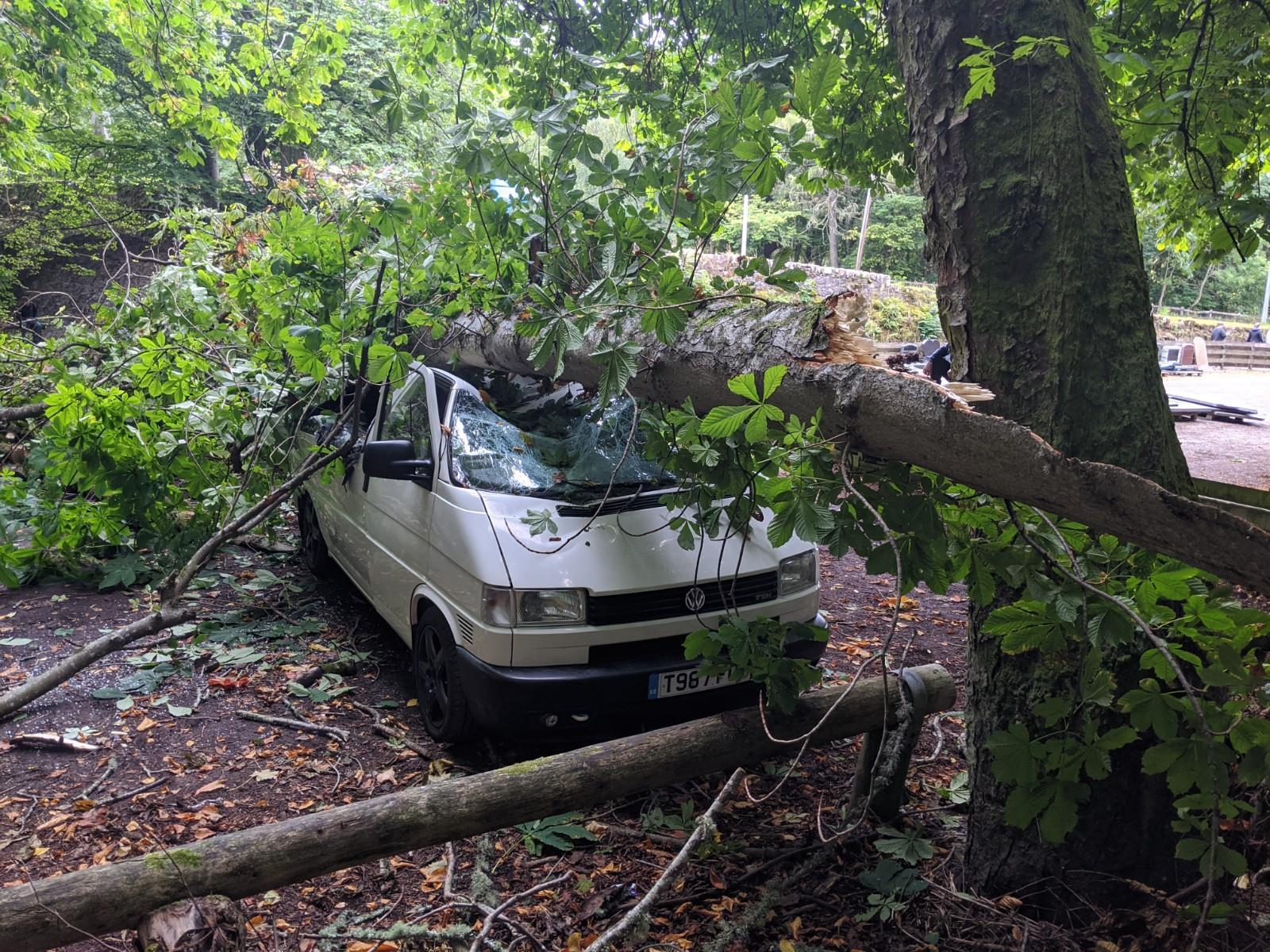 The couple found temporary accommodation in Golspie that evening thanks to the assistance of local councillor Richard Gale, but thought their holiday was over after issues with insurance and a lack of available hire vehicles in Inverness.
Mr Baranowski said: "My insurance company were saying at the time that anything we did was to come out of our own pockets. They told me on the phone that incidents like this were quite difficult. They are often seen as an act of God and I didn't quite understand it at first.
"I thought I had to hired a vehicle online through Arnold Clark in Inverness and I was going to catch the train from Golspie in the morning and collect this hire car so we could just do whatever we could.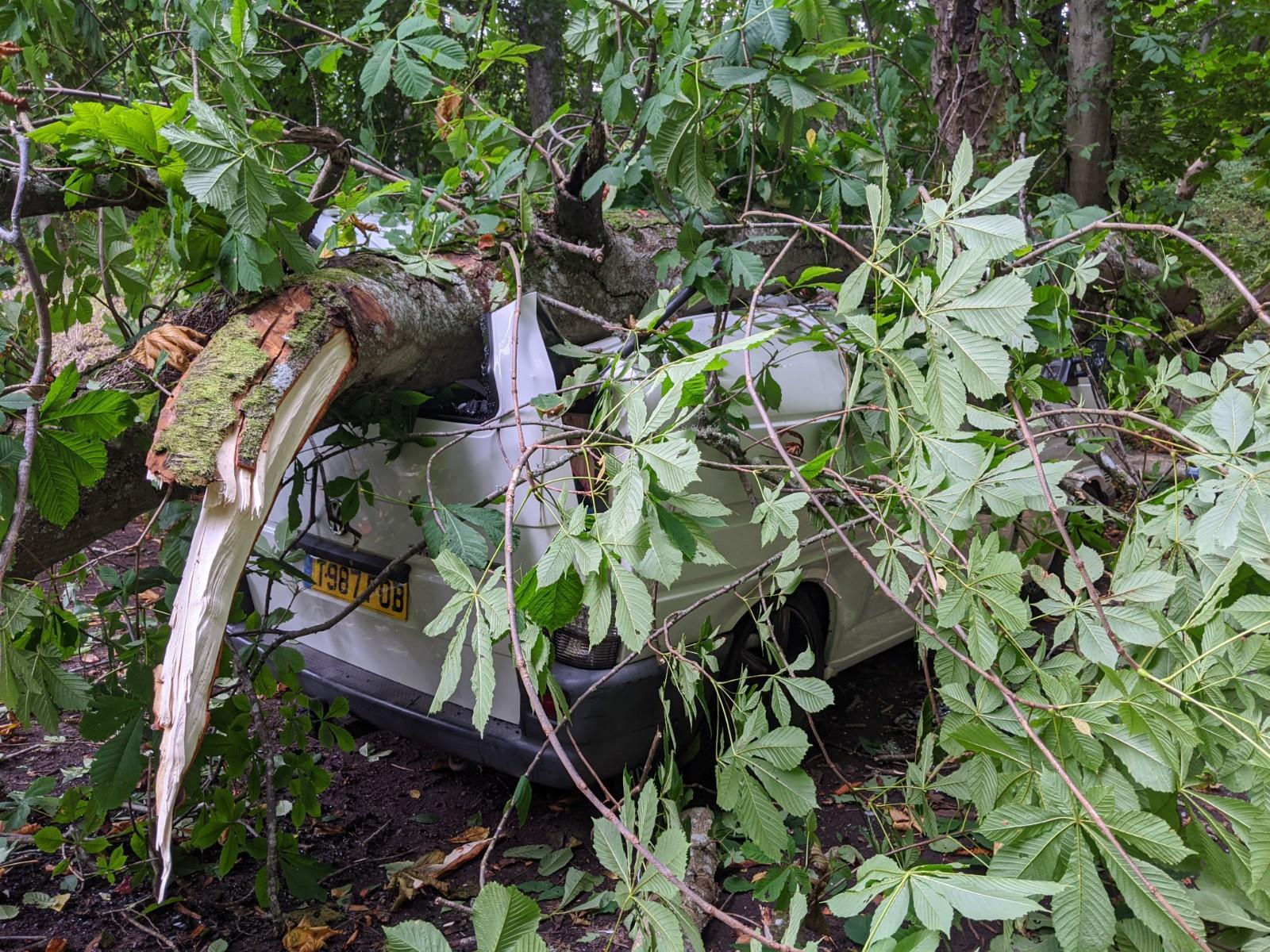 "Before I got on the train, Arnold Clark phoned and said not to come into Inverness, as they had nothing in until next week. It was the same with Enterprise and Hertz."
But on Thursday, the couple got a call from Thurso woman Donna Mullen, who offered up her campervan to allow them to stay and complete their trip.
"We were gobsmacked and couldn't believe it," Mr Baranowski said.
"She came and picked us up on the Friday morning, took us back to her house, looked after all our belongings and handed us the key."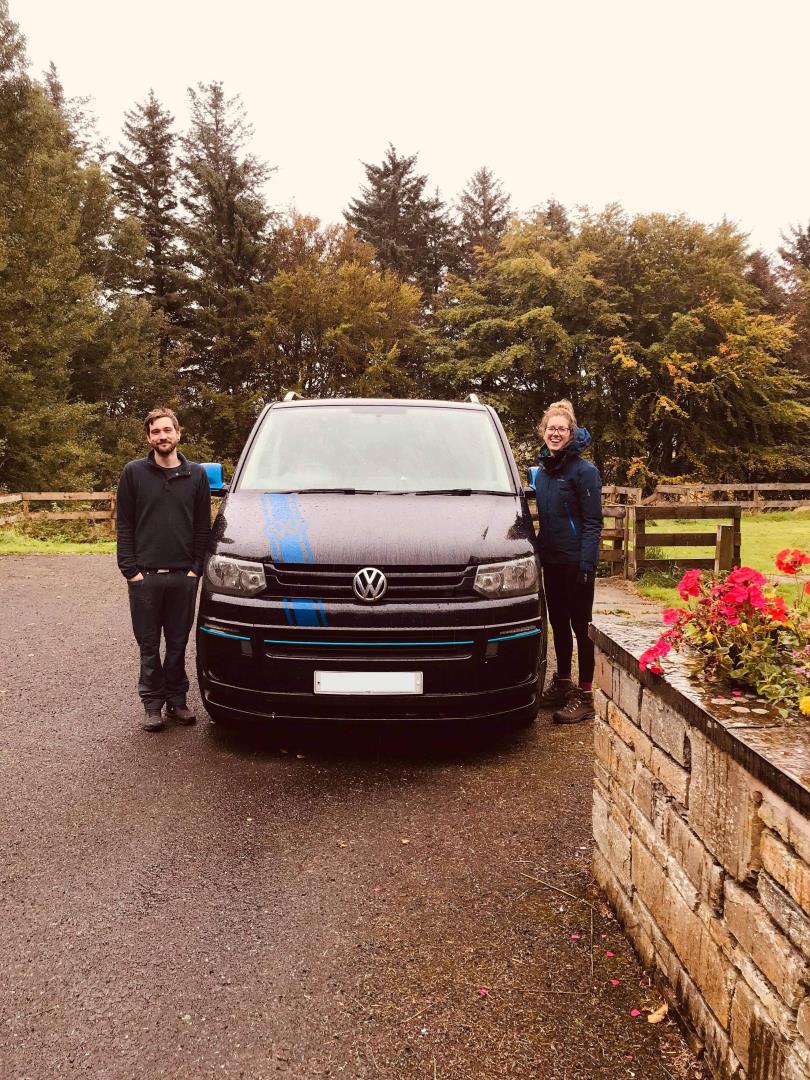 The couple were able to complete their tour of the NC500 thanks to the kind offers along the way for places to stay.
News of the trip spread, with locals and holidaymakers in Torridon even hearing about the disaster.
The couple has thanked Highlanders and the Volkswagen community for their support – and revealed they have now bought their borrowed camper to ensure they can go on more adventures in the future.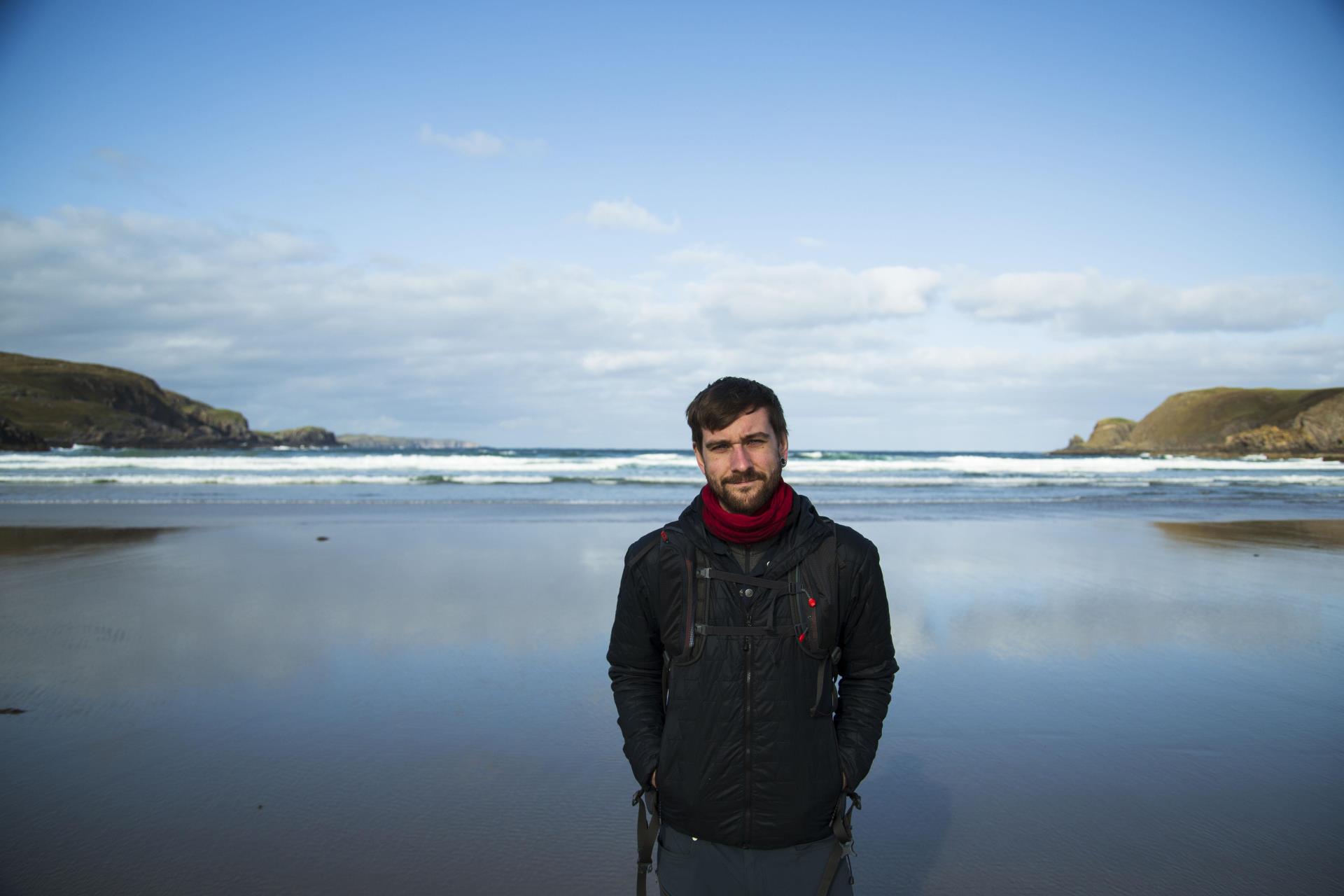 Mr Baranowski added: "It was truly incredible. For me personally, and I speak on behalf of my other half, in the end, it was never about the adventure – it was all about the people.
"The great ending to the story is the van we borrowed from this lovely lady in Thurso, when we got back to her place on the 30th; we negotiated a price as she was actually selling the vehicle.
"We bought the van off her and have driven it home.
"It almost felt like the van was part of the adventure with us because we were able to experience Scotland's beauty in this van, exactly how we wanted it.
"When we found out she was selling it we thought we had to buy it.
"Everyone we came across was incredible to us."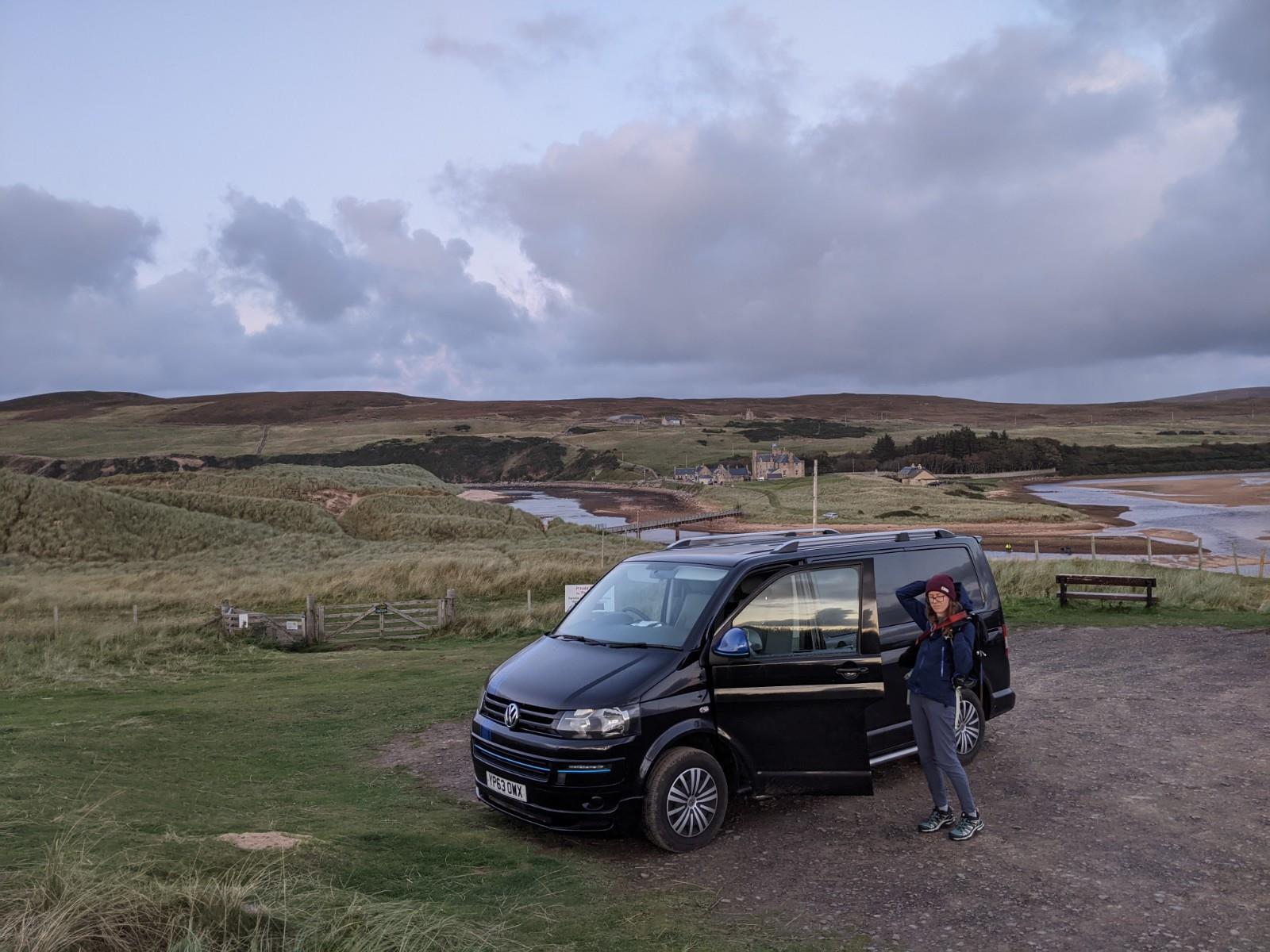 And despite the numerous hours in all conditions fixing up his previous camper, Mr Baranowski is thankful for the pristine condition of his new one.
"There is not really much more we can do to it," he added.
"Everything we intended to put in the old one is in this one. It is not as quirky and it is not mine as such but it came back full of memories and experiences for us which are worth their weight in gold."