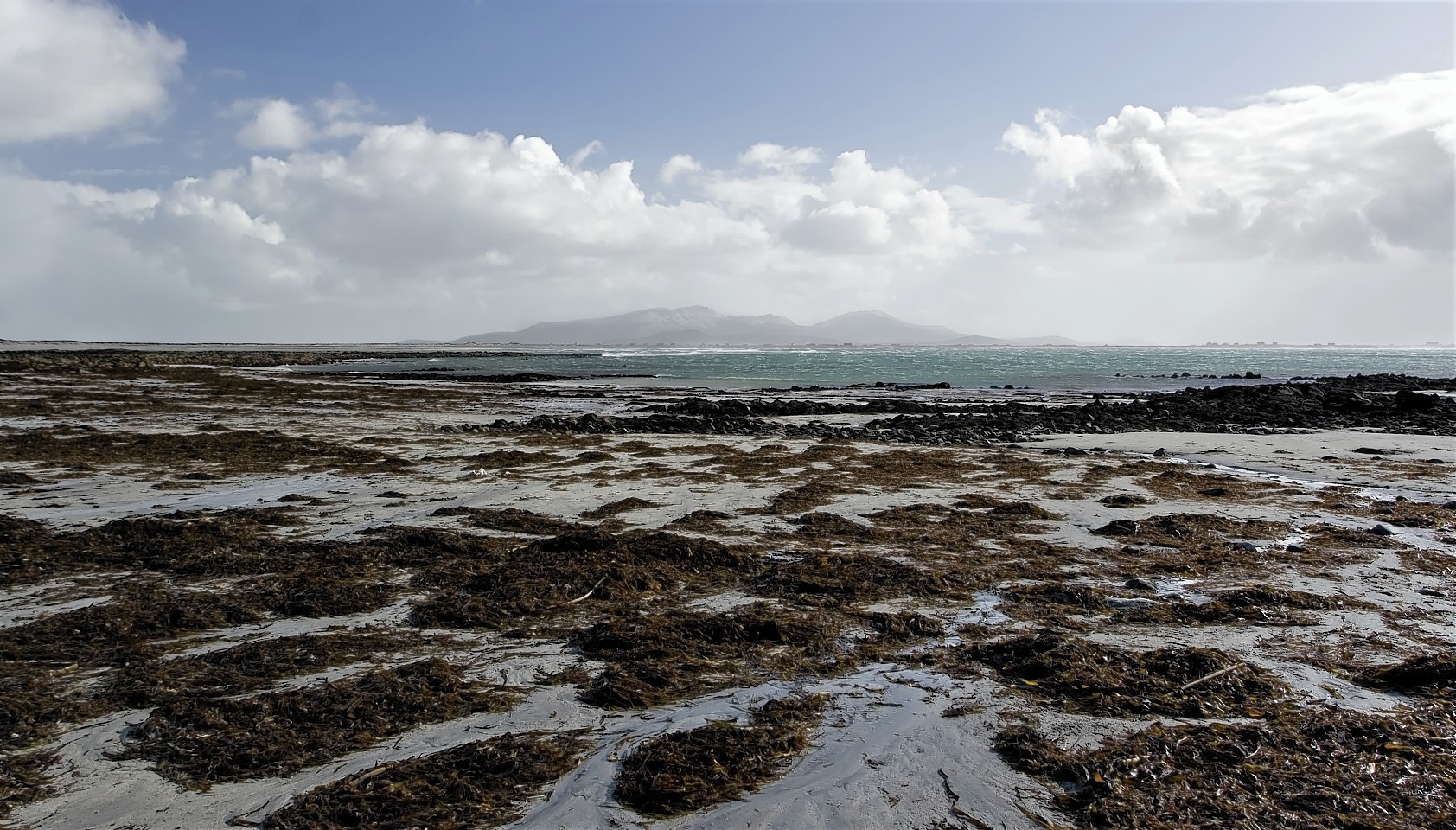 by Iain Smith
The Western Isles economy was dealt a massive blow yesterday as the plug was pulled on plans for a huge factory.
But the Hebrides' loss could be Oban's gain as the firm behind the £20million scheme is now planning to locate in Argyll instead.
Ayrshire-based Marine Biopolymers Ltd (MBL) had unveiled proposals for processing plant on South Uist which would have created up to 60 much-needed jobs.
Wet seaweed would have been turned into dried sodium alginate to be used as a thickener for foods including ice cream, olive oil spread and apple pie, as well as in cosmetics.
Last night, MBL was staying tight-lipped about its reasons for switching its attention from the Western Isles to Barcaldine on the mainland and a site which was the base for a previous seaweed plant which closed in the mid-1990s.
If the factory had gone to the Western Isles, it would have supported the ongoing harbour development project at Lochboisdale on South Uist.
MBL director David Mackie confirmed MBL was not proceeding with the factory on the island but refused to say why.
Fellow MBL director Angus MacMillan is a former chairman of Uist community landlord Storas Uibhist.
He said last night: "MBL have considered a number of options for locating a production plant in Scotland.
"The board has voted in favour of Barcaldine as the preferred site.
"However, the board is also looking at more efficient and cost-effective operations and locations.
"This project is a significant manufacturing opportunity for Scotland – many decisions are required before any final decisions are concluded."
John Forteith, chairman of Bid4Oban, the Oban Business Improvement District (Bid) company, said: "Whilst it is unfortunate for the local economy in Uist, it is absolutely fantastic news for Oban and surrounding area that such a prestigious development and investment is going to take place here.
"It is recognition that Oban is seen as a vibrant hub for industry and not just tourism."
Storas Uibhist had been negotiating with MBL for several years to try to persuade the firm to locate in Uist.
Storas chief executive, Huw Francis, said: "It is very disappointing that a potential tenant is considering locating somewhere else.
"We will continue to work hard to persuade MBL to change their mind and locate in Lochboisdale in what would be a purpose built site with top quality infrastructure and utilities already in place.
"We are talking to a number of other potential companies and tenants for the site in Lochboisdale."
The £10million harbour development has involved an access road, causeway and two breakwaters being built.
Work started recently on the construction of a fisheries pier and mooring facilities.
The news of MBL's decision was greeted with shock, disbelief and anger in Uist.
The possible creation of up to 60 full-time jobs had been hailed by the local landlord as a wonderful opportunity to stimulate the island's economy.
South Uist councillor Donnie Steele said: "Obviously I am very disappointed, but more importantly I want to find out how this promise of a factory that would provide jobs has gone without any consultation to keep it where it was originally planned."
Local MSP Alasdair Allan said: "Clearly the news that Marine Biopolymers do not intend to invest in Lochboisdale comes as a severe blow to the hopes of development in this part of South Uist."