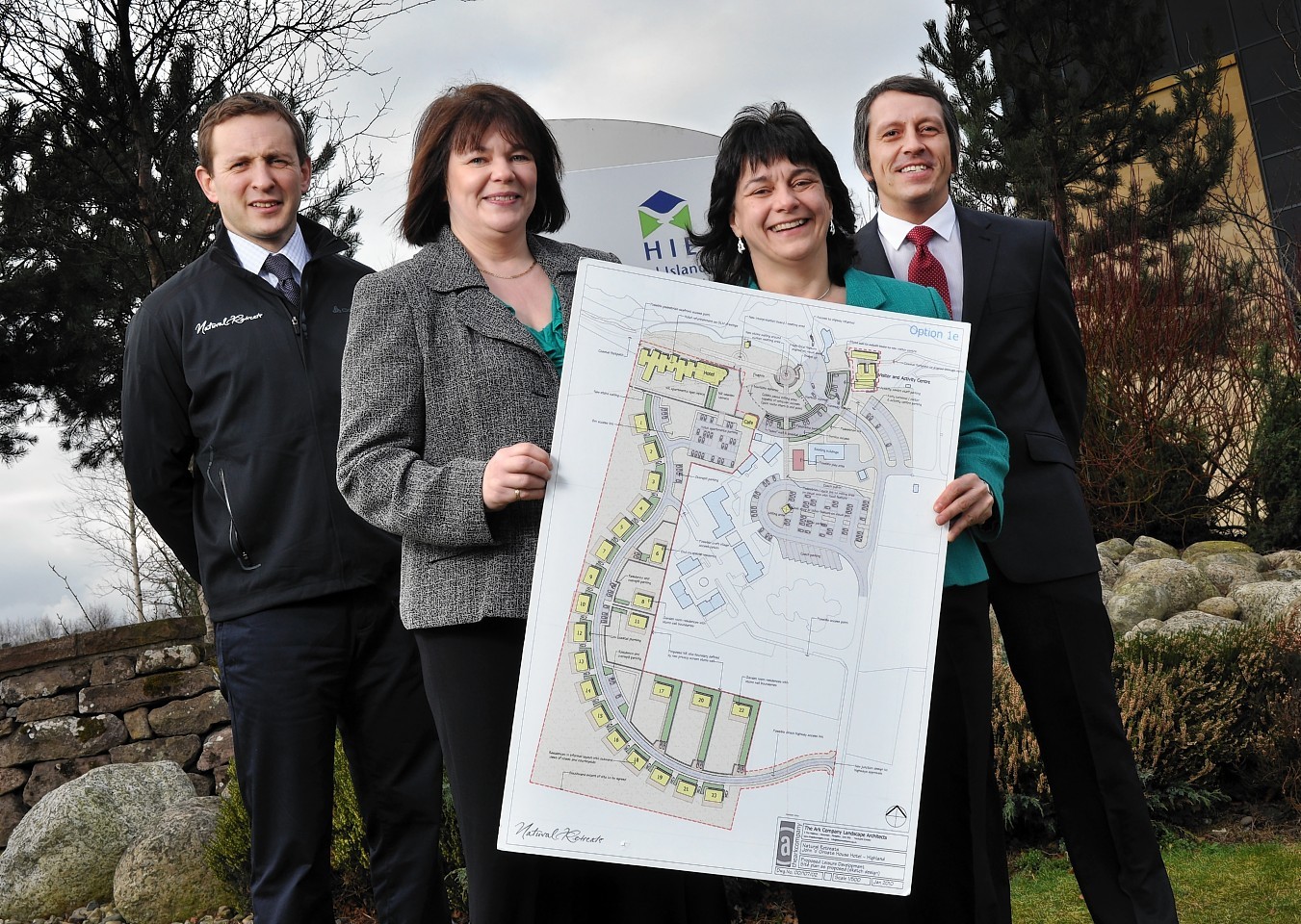 Artists are being offered the chance to create artwork for one of the Highland's best known locations.
Highlands and Islands Enterprise (HIE) wants to instal a new piece of public art to brighten up John O'Groats.
The commission is worth £118,000, with equal funding provided by HIE and Creative Scotland.
It is part of ongoing proposals to regenerate the iconic site, which is the most northerly mainland village in Britain.
HIE unveiled its masterplan for the village in 2009, with hopes of doubling the number of visitors to the area.
As well as artwork, the plan included creating a new harbour square and the restoration of coastal paths to Duncansby Head.
In 2010 John O' Groats received an infamous Carbuncle Award from Urban Realm magazine for being "Scotland's most dismal town."
But since then the first phase of regeneration, started in 2012, was a major refurbishment of the derelict John O'Groats House Hotel.
The artwork is going on an area of ground near to the start/finish line used by end-to-end challengers, which was created as part of the masterplan.
Hilary Budge, senior development manager, said: "Since the launch of the John O'Groats Masterplan in 2009, HIE has led and supported a number of significant tourism investments at John O'Groats. The area is still in the process of transformation and this particular commission supported by HIE and Creative Scotland is a great opportunity to deliver a permanent feature in this stunning location."
Anyone wishing to submit a design must contact HIE by noon on September 30.