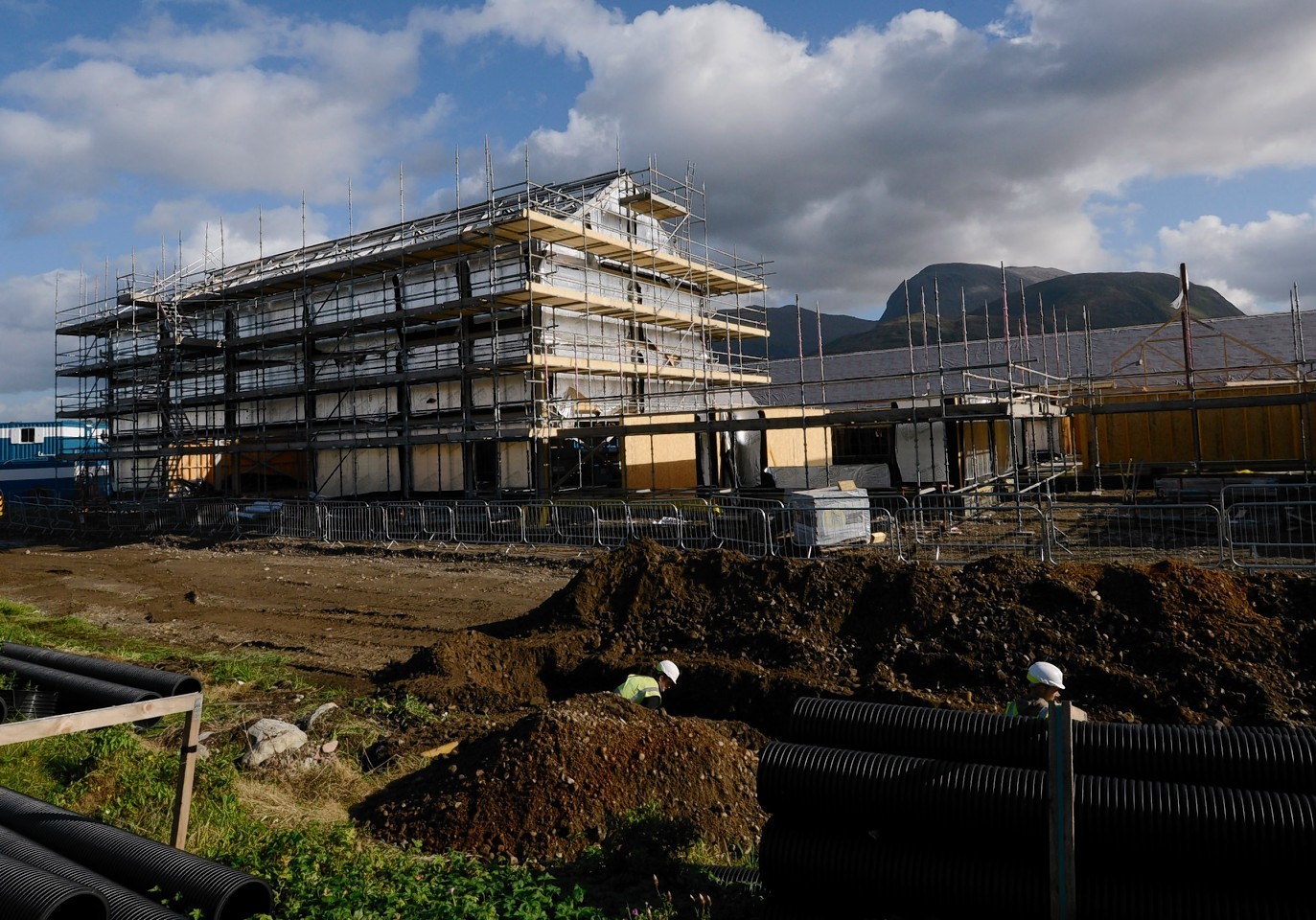 Lochaber residents fighting a new school that is so big it has blocked views of the UK's tallest mountain, claim Highland Council provided them with inaccurate information.
And they are angry that the local authority has failed to respond when challenged about this.
Locals were shocked to discover that the £7million Gaelic medium primary school being built on Ardgour Road at Caol, near Fort William, was going to be around 20ft high, with a sports hall almost 40ft high.
Caol Community Council set up a steering group, involving community council members and residents, and almost 800 people signed an online petition unsuccessfully calling for work to stop.
Community council chairman Sandy Watson said people were unhappy that they appeared to have been ignored.
Mr Watson said the council insisted that the sports hall had to have a minimum unobstructed playing height of 25ft to qualify for SportScotland funding.
Locals have since discovered that this is the minimum height for a secondary school, whereas, for a primary school hall, the minimum is just 22ft.
He said: "It may not be a lot, but it would make a bit of difference. Anything that makes it smaller would help."
Mr Watson also said the council claimed the cost of moving the sports hall to another part of the site was around £1million, but locals believed it would cost less than £500,000.
"We have been told it would cost around £480,000, less than half as much, so that might have made a difference to the decision not to move it," said the community council chairman.
And he claimed that the council's chief executive promised to look into including glass panels to allow light to pass through the hall, but this did not appear to have happened.
Mr Watson said:
"It's more than a month since we put all these things to them and they haven't come back to us on any of it."
A Highland Council spokeswoman said: "The minimum height for a sports hall that is required to be used for community use if 7.6m (25ft).
"The council confirms that the cost to move the sports hall to another part of the site is £1million.
"The introduction of additional glazing is under review. However, sunlight is particularly unwelcome in sports halls, therefore further glazing may not be a practical solution."