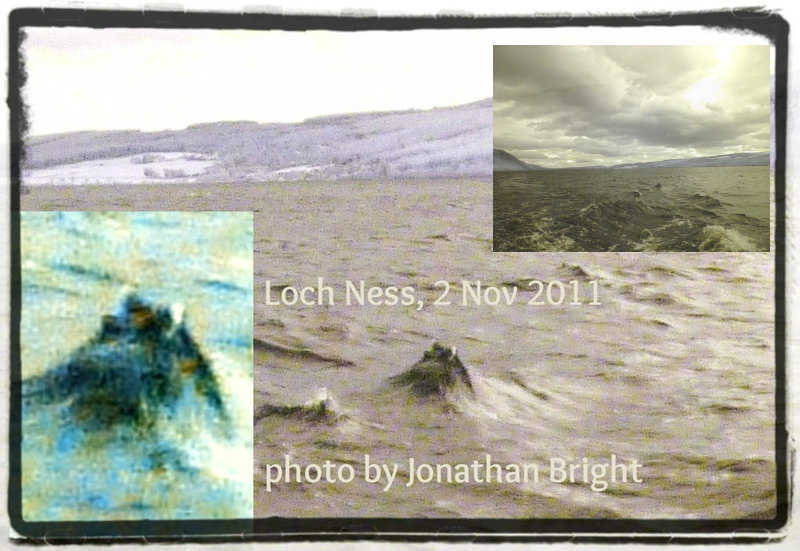 A leading paranormal expert is planning a return trip to the Highlands to try to track down the elusive Nessie.
Greece-based investigator Johnathan Bright snapped an intriguing infrared picture of a "monstrous head" coming out of the water on his first trip to Loch Ness in 2011.
He will be explaining his theories on the legendary monster during a presentation at the first ever Paranormal Festival to be held in Scotland next week.
Mr Bright said: "It was only a brief trip in the Highlands, but on the day that I was actually cruising the loch, my infrared camera had captured a picture that, in my opinion, proves that the 'monster' is much more than a tall tale.
"Of course, a picture alone will never be able to stand out as 'unambiguous' evidence, let alone provide adequate answers to all of our questions on the exact nature of the phenomenon that we call Nessie.
"I will explore this theme in my presentation, examining the possible scenarios, but mostly focusing on the idea that I find most intriguing, that Nessie may be some sort of a manifestation of the place itself.
"This idea of course is not new, there is a long tradition of researchers that have understood Nessie as some sort of 'paranormal' phenomenon.
"Whatever is the truth, there is no denying that Nessie will continue to intrigue the world for years to come."
Mr Bright will give his talk on Nessie on October 31 in Stirling as part of the festival, before heading north to continue his search.
The event has been set up to celebrate Scotland's scary and unexplained past and present, featuring everything from mediums and UFO experts to classic spooky films.
Peter Broughan, Scottish Paranormal Festival director said: "It would be perverse to hold this first Scottish Paranormal Festival and not include a session on Nessie.
"Jonathan's involvement highlights both the international scope of the event and the worldwide interest in Scotland as a paranormal place to visit.
"Maybe the monster will put in a special appearance at Loch Ness to mark this important inaugural festival."